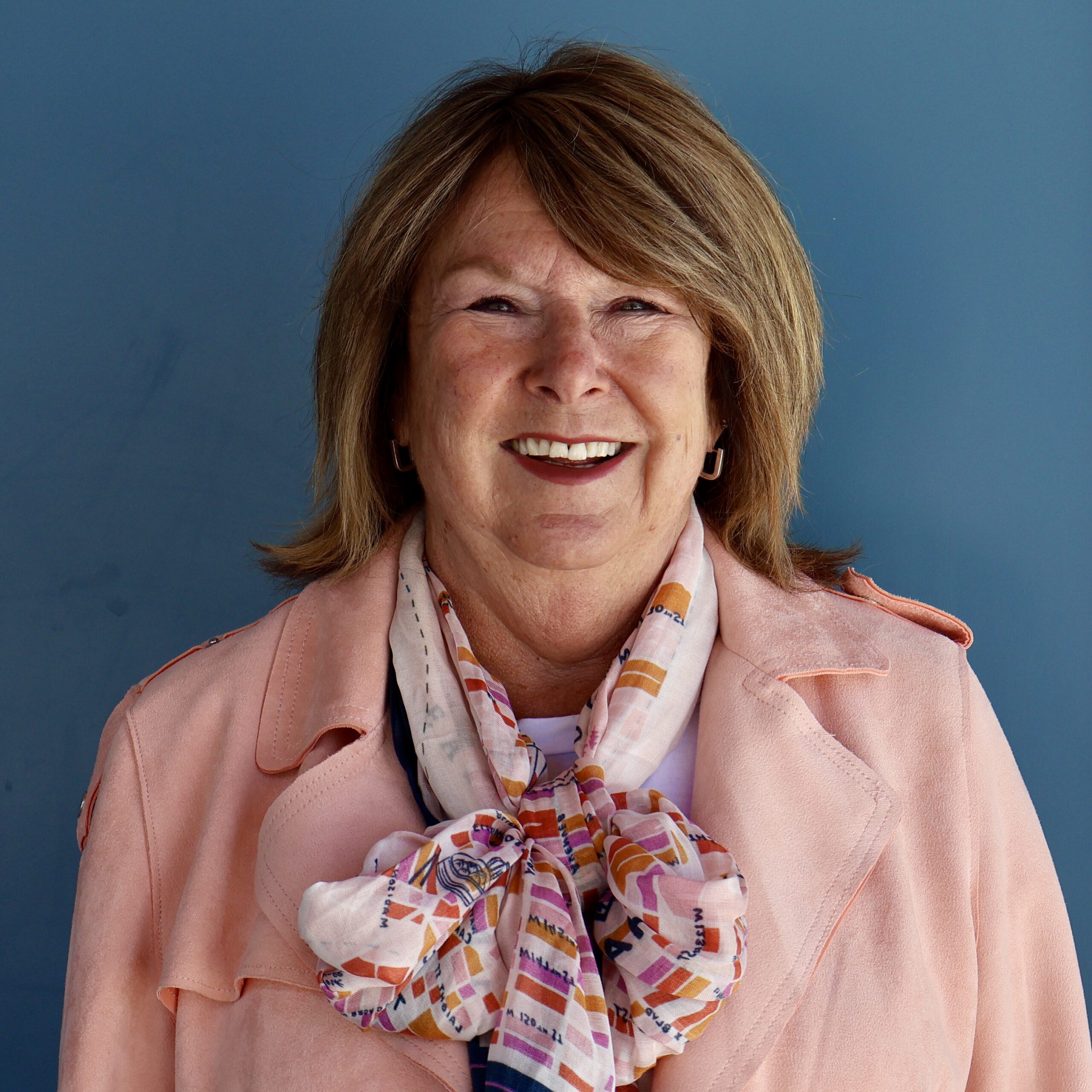 President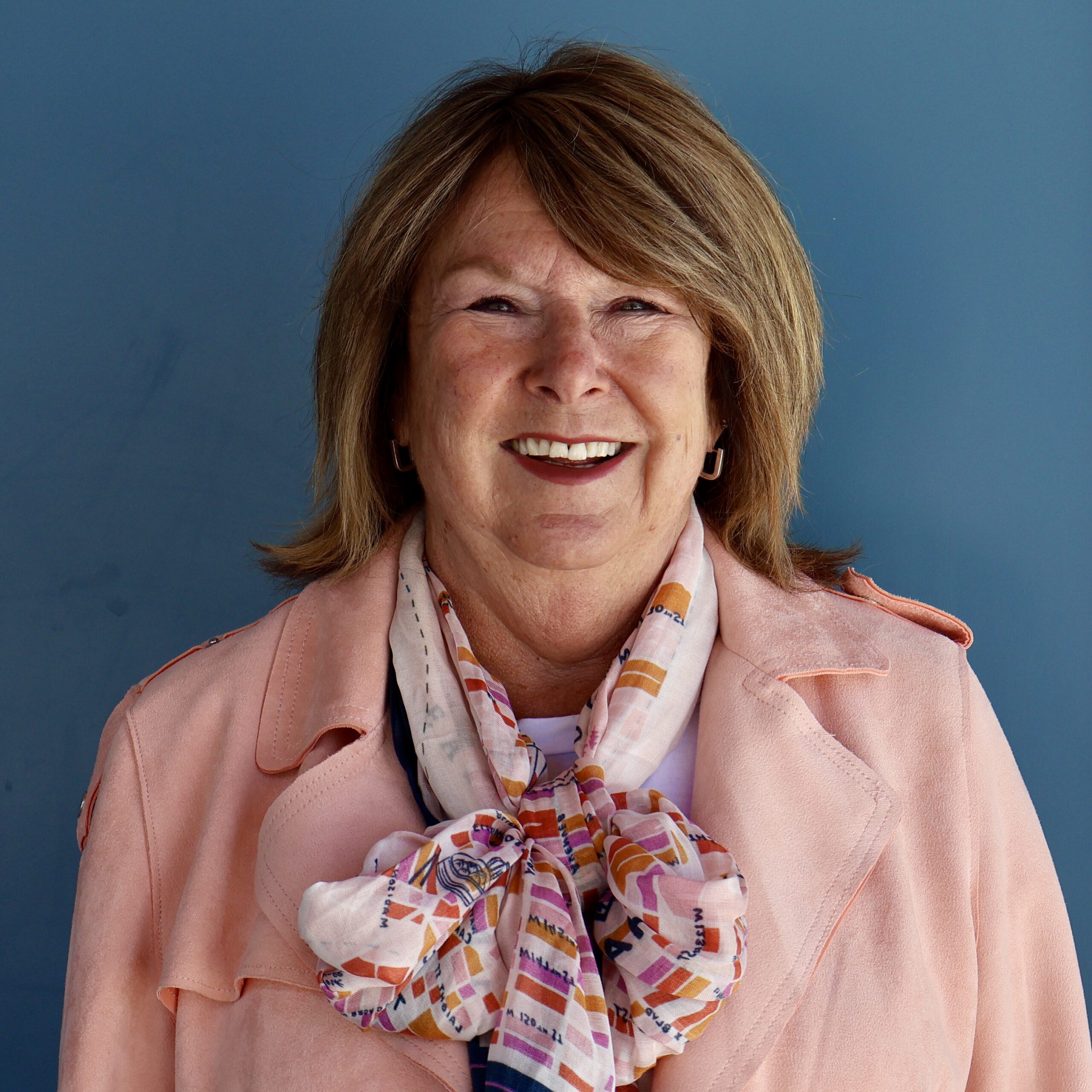 Kathi Jensen
President
Kathi Jensen has lived in Tahoe for 36 years and has been involved with the Boys and Girls Club of Lake Tahoe for almost 25 years. The children of this community have always been her passion. She is a retired educator who has taught grades Kindergarten through 8th grade and she has been a school Assistant Principal and Principal in the Lake Tahoe Unified School District. When she first became acquainted with the Boys and Girls Club she knew from the start it was something that the children in South Lake Tahoe desperately needed. Providing quality programs for the youth in our community is something she is very excited about and she wants to contribute to the continued success of the Boys and Girls Club of Lake Tahoe.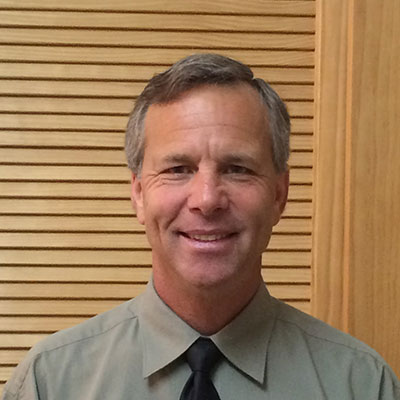 Vice President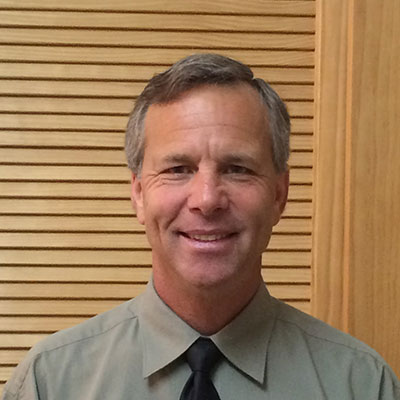 Ken Griest
Vice President
Ken Griest is a Southern California transplant who moved to Northern California to attend UC Davis and never went back. He received his Bachelor of Science in Geology and teaching credential from UC Davis and taught in Sacramento for two years before relocating to South Lake Tahoe. Avid outdoor enthusiasts, Ken and wife, Debbie, were drawn to the recreational opportunities and mountain lifestyle of Lake Tahoe. Ken worked as a teacher, counselor, and assistant principal at South Tahoe Middle School for 15 years where he started the Adventure Club, introducing middle school students to backpacking, backcountry skiing, rock climbing, and mountain biking. In 2004 Ken accepted a principal position on the Monterey Peninsula where he ultimately worked as the principal of Carmel Middle School for many years, before finishing his educational career as the Chief Human Resources Officer for the district. Feeling the constant pull of the mountains during their time on the coast, Ken and Debbie moved back to South Lake Tahoe upon his retirement in 2018. Looking for ways to reconnect to the Lake Tahoe community, Ken was excited to join the board of the Lake Tahoe Boys and Girls Club, saying, "The Boys and Girls Club of Lake Tahoe provides such an amazing service for children and parents, it seemed like a perfect opportunity for me use my expertise and passion for children to give back to this wonderful community.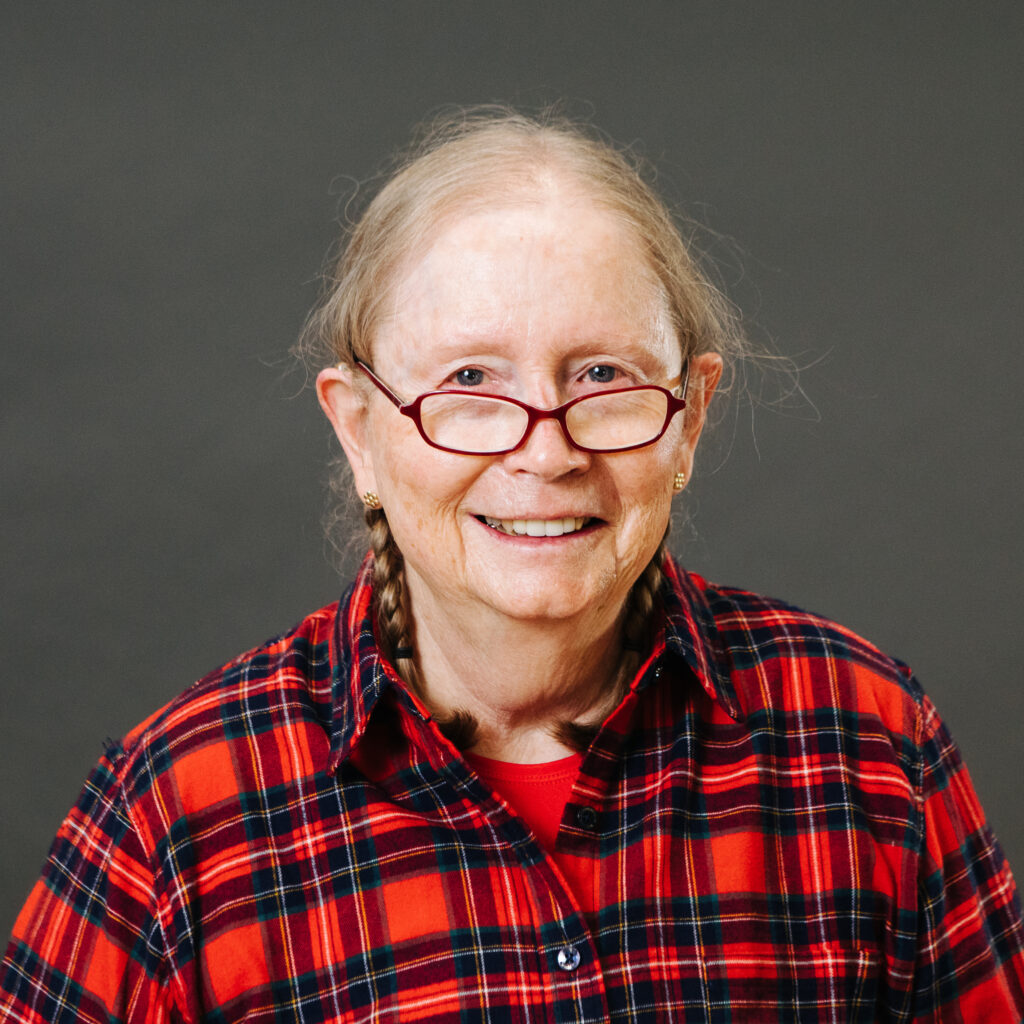 Secretary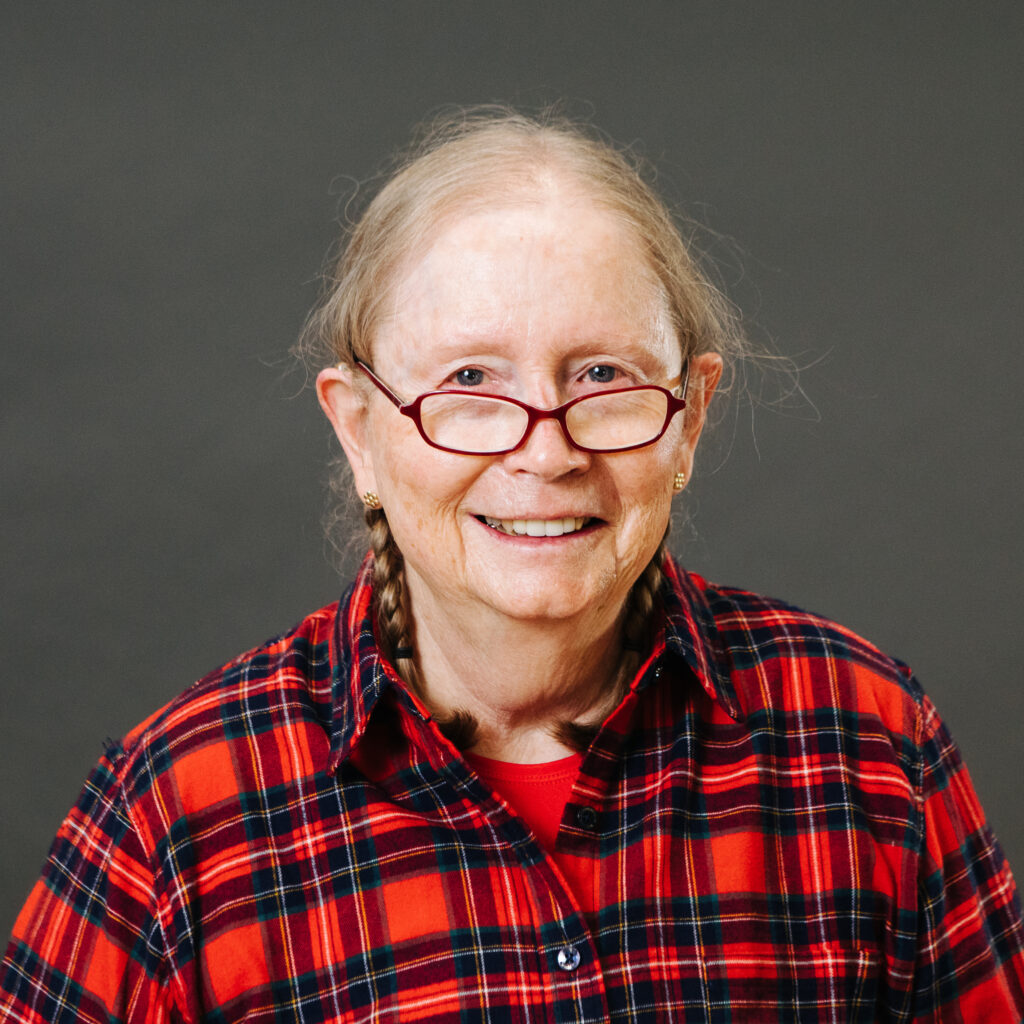 Valerie Rudd
Secretary
Valerie retired from the El Dorado County Health Department in December 2006 after 30+ years working as a Public Health Nurse/Manager. She was raised in Placerville, and attended St Francis Memorial Hospital, School of Nursing (San Francisco), The Ohio State University (BSN), and University of Washington (MN). Valerie first joined the Boys & Girls Club of Lake Tahoe Board in 1991. During her 34 years in Public Health, plus serving on the LTUSD Board of education, working within the community with various community organizations, social services, school committees, and raising a daughter, Valerie soon recognized that children in the community would greatly benefit from an organization that provided an alternative to a latch key kid existence after school each day and during the summer. Since retiring, along with serving on the Boys & Girls Club of Lake Tahoe Board, she volunteers extensively with Zone 4 of Pacific Swimming as an official at area swim meets, as well as Zone 4 board member, Zone Officials Co-Chair, and Zone representative to Pacific Swimming meetings. In her spare time, Valerie and her husband Jerry enjoy traveling (including lengthy trips to Alaska and across Canada), visiting their daughter, skiing, kayaking, hiking, photography, working swim meets, and watching The Ohio State University football and Basketball. In addition she enjoys reading and knitting hats, which she has donated to Caps for Kids or other charities for several years.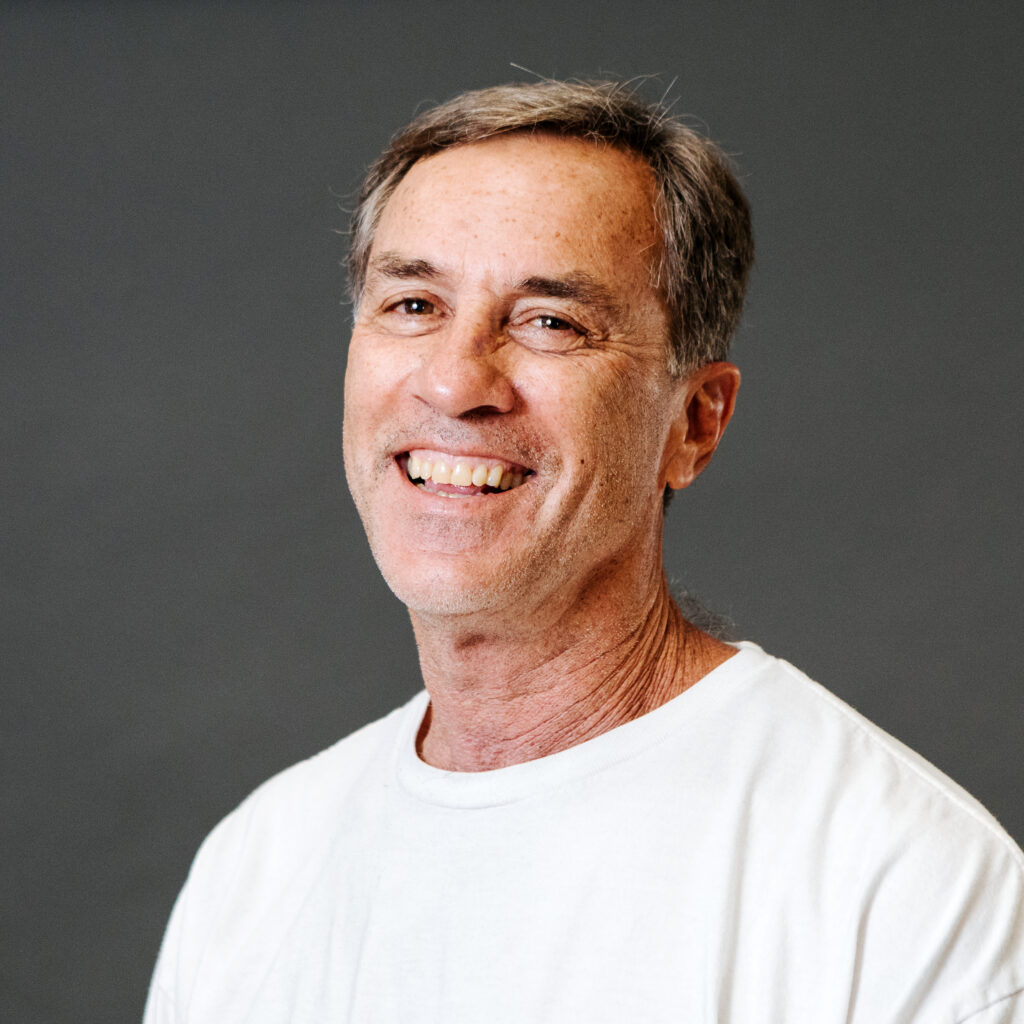 Treasurer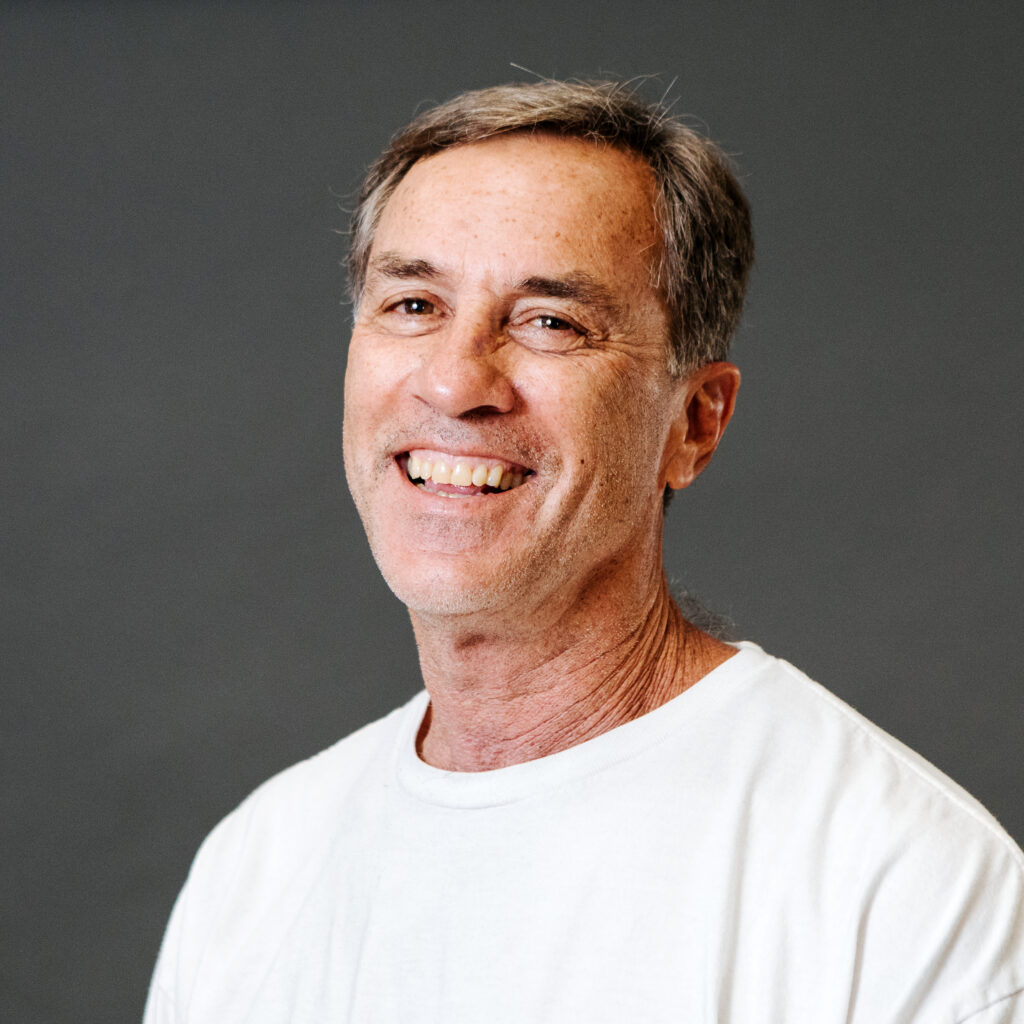 Jeff Tillman
Treasurer
Jeff moved with his family to South Lake Tahoe in 1962 as a 4 year old, to do his part for the family business, South Tahoe Refuse & Recycling, he starting going out on trucks when he was 5 after school. This is when his work ethic and community pride started to take shape, he asked his grandpa what he was going to get paid and was told dinner tonight. By watching his family get involved helping the community they lived in, the seeds were in place to do the same. After graduating from college with a BS in business, he started working full time. His current position is President and co-owner of the company. He became involved with the Boys and Girls Club as a board member 25 years ago and is on his second term as President. Other organizations that he is currently on or served include the Lake Tahoe Community College Foundation, Optimist Club, Chamber of Commerce, and various youth sport organizations.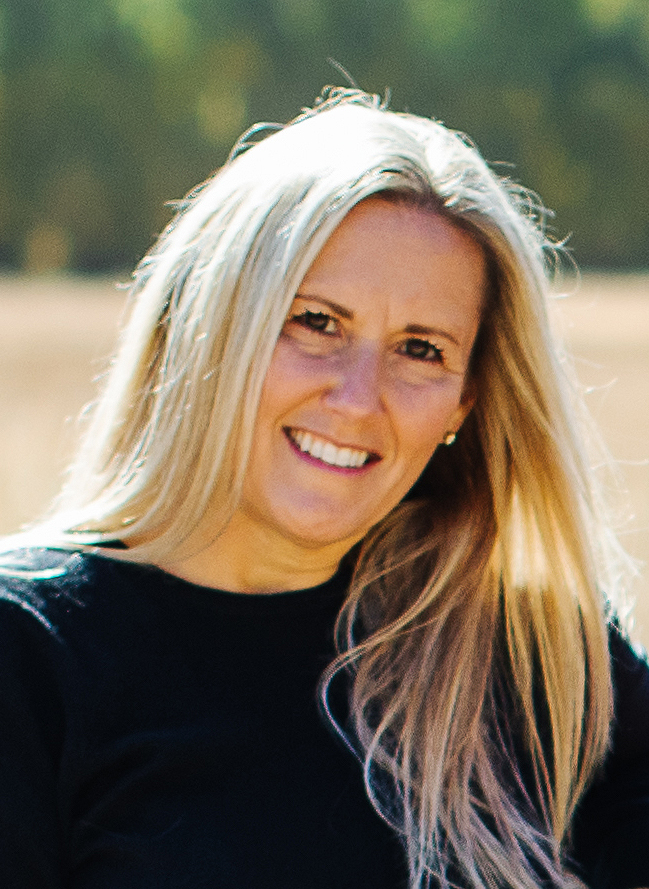 Board Member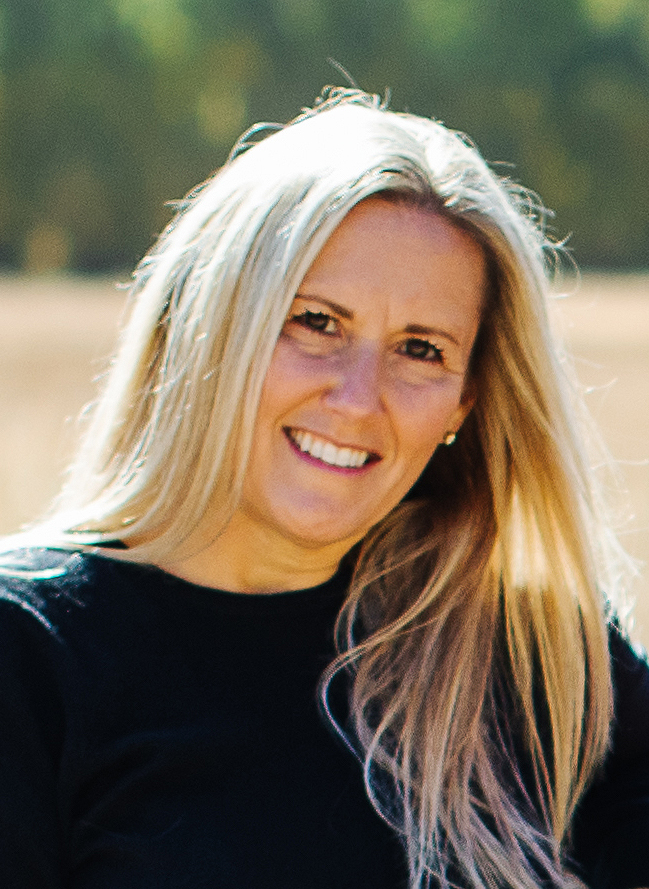 Terri Arnold
Board Member
"I choose to volunteer for this Board because having lived in El Dorado County my whole life and living in rural areas, I've seen what it's like for kids who either don't have a place to go after school or have parents who work several jobs and can't be home for them. I have also worked for US Bank for the last 20 years and am proud that we support this club. Annually, US Bank awards our club a grant and helps with volunteers at events. I love seeing the positive things our kids learn and seeing them try things they normally would not be exposed too if it weren't for the Boys and Girls club."
Board Member
Taylor Cole
Board Member
Born and raised in Texas, Taylor Cole is an actress known for her roles on CSI:Miami, Supernatural, The Event, and nowadays you can most often find her on The Hallmark Channel. Taylor's love of the outdoors and a desire to start and raise a family in the safety and serenity of the Sierra Nevada Mountains is what brought her from Hollywood to Lake Tahoe. The Boys and Girls Club spoke to her philanthropic nature and passion for giving back to her newly adopted and beautiful community. BGCLT's positive neighborhood impact and ability to provide a safe place for children to learn and grow while helping working parents provide for their family is a core reason why Taylor wanted to be involved in such a selfless and influential organization.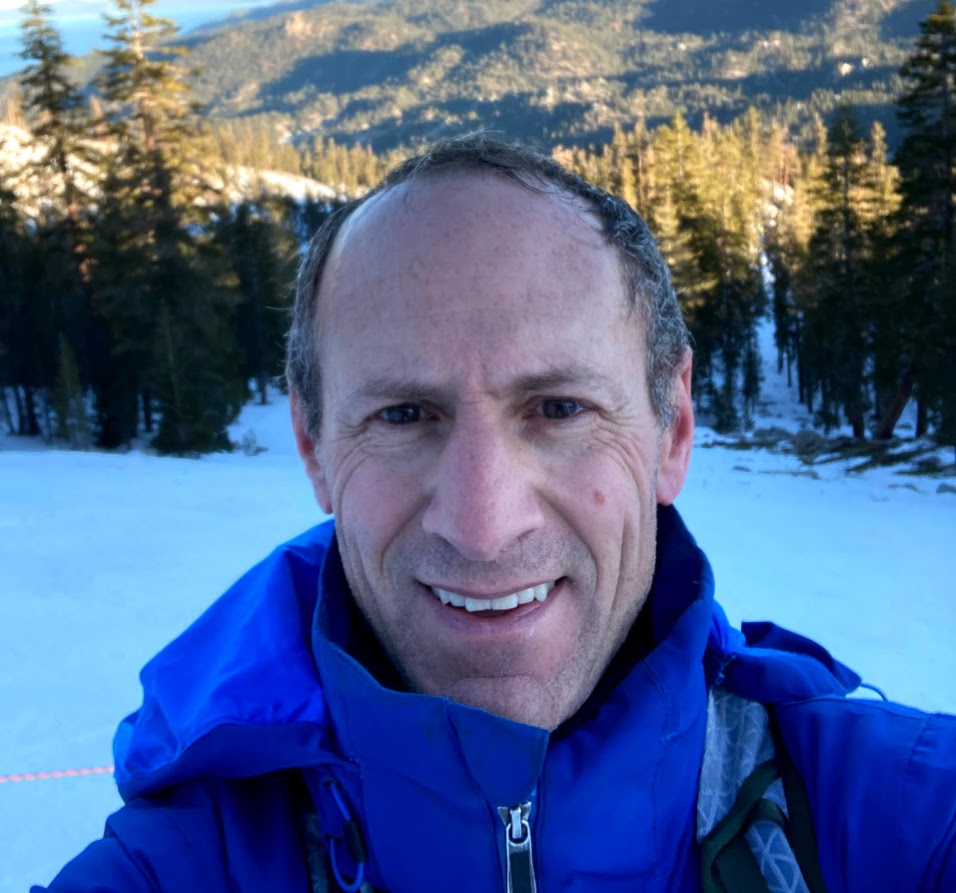 Board Member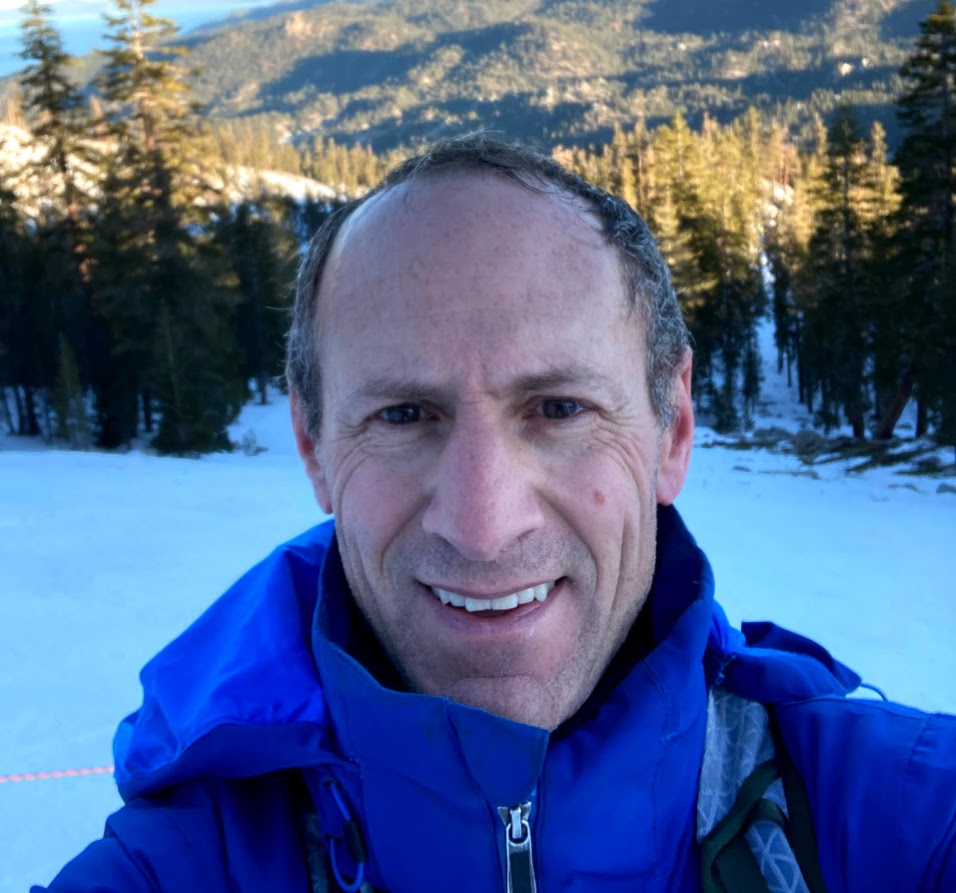 Larry Sidney
Board Member
Larry left Connecticut and his 15 year teaching career in 2012 to move to Tahoe and work on an Olympic bid for the region. The bid never happened, but he couldn't bring himself to leave this amazing place. A 5 year stretch of competing for Israel in curling and skeleton left him on the brink of his own Olympic dream, but after a near miss he rejoined "real" life here in Lake Tahoe, where he and his wife, Kerstin, live with their two young boys. He is a wealth manager, helping business owners and families meet their goals and dreams. Helping others is a value that Larry and Kerstin want to teach their children, and Larry serves as the Secretary General for Bobsleigh Skeleton Israel, the Board of the Skyland GID and the Douglas County Community Services Foundation Board. He and his family love skiing, biking, running, hiking, and wake surfing all over Tahoe. In 2021, he joined the BGCLT Board to support all of the amazing initiatives that the club brings to South Lake Tahoe. Kids need a place where they can be social, safe, and physically active, and the club does an amazing job of providing that and more to our local community.
Board Member
Phil Weidinger
Board Member
Weidinger Public Relations, Chief Incite Officer – Shouldn't that be "Insight?" While there's some of that, too, it's really more about stirring it up, lighting a fire, leading a charge, changing the dynamic and getting everyone motivated to give their best while keeping the door open to the wildest concept that many times sprouts from the smallest seed. A "Phil"osopher at heart, his belief is there's always an answer or another idea, leading to unique campaigns and solutions. Which comes in handy with the Boys & Girls Club of Lake Tahoe, a small town club with big time needs to serve the kids of the community – the reason he joined the board in 2005. Phil has been at Tahoe since 1980 following stints in public relations with the San Francisco Forty Niners, Caesars Tahoe and as tournament director for the 1985 U.S. Senior Open Golf Championship. In 1985, he decided to stay and make a living with his own business while headquartered in paradise.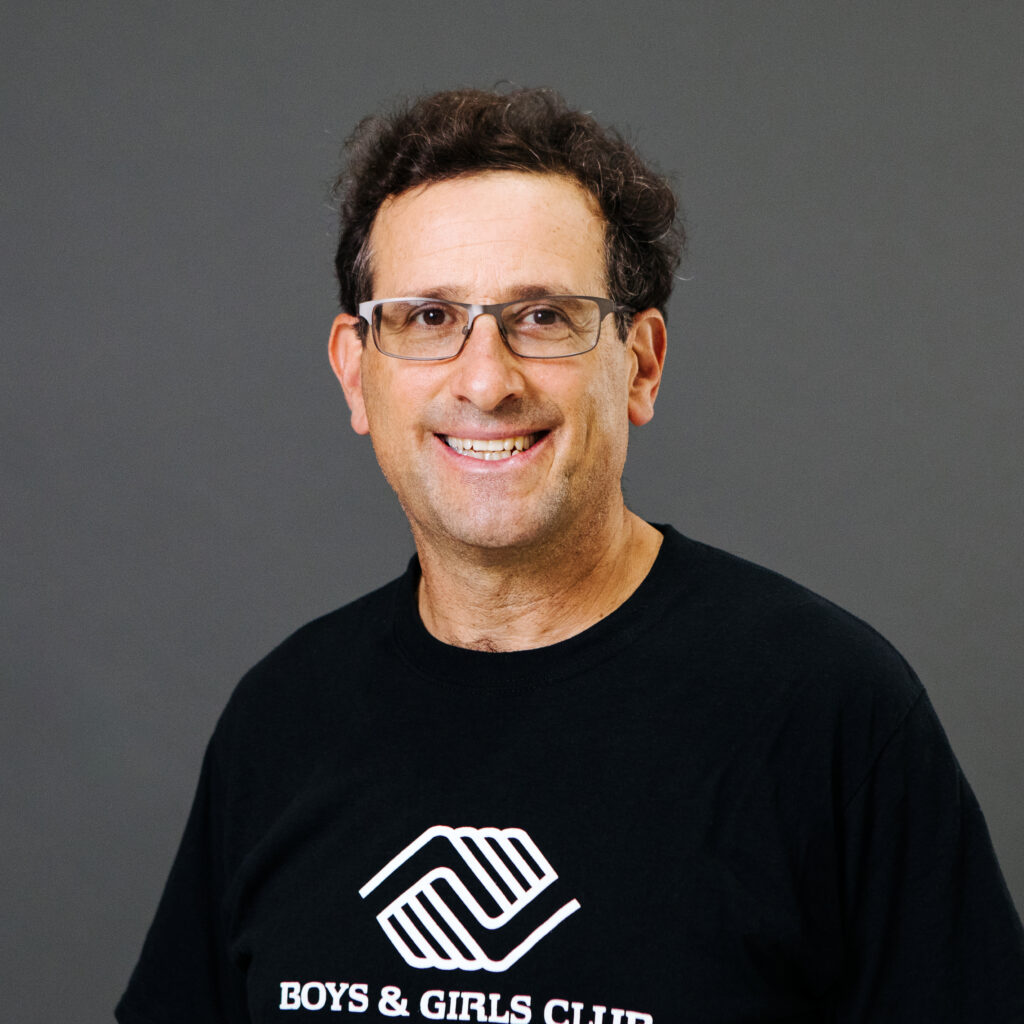 Board Member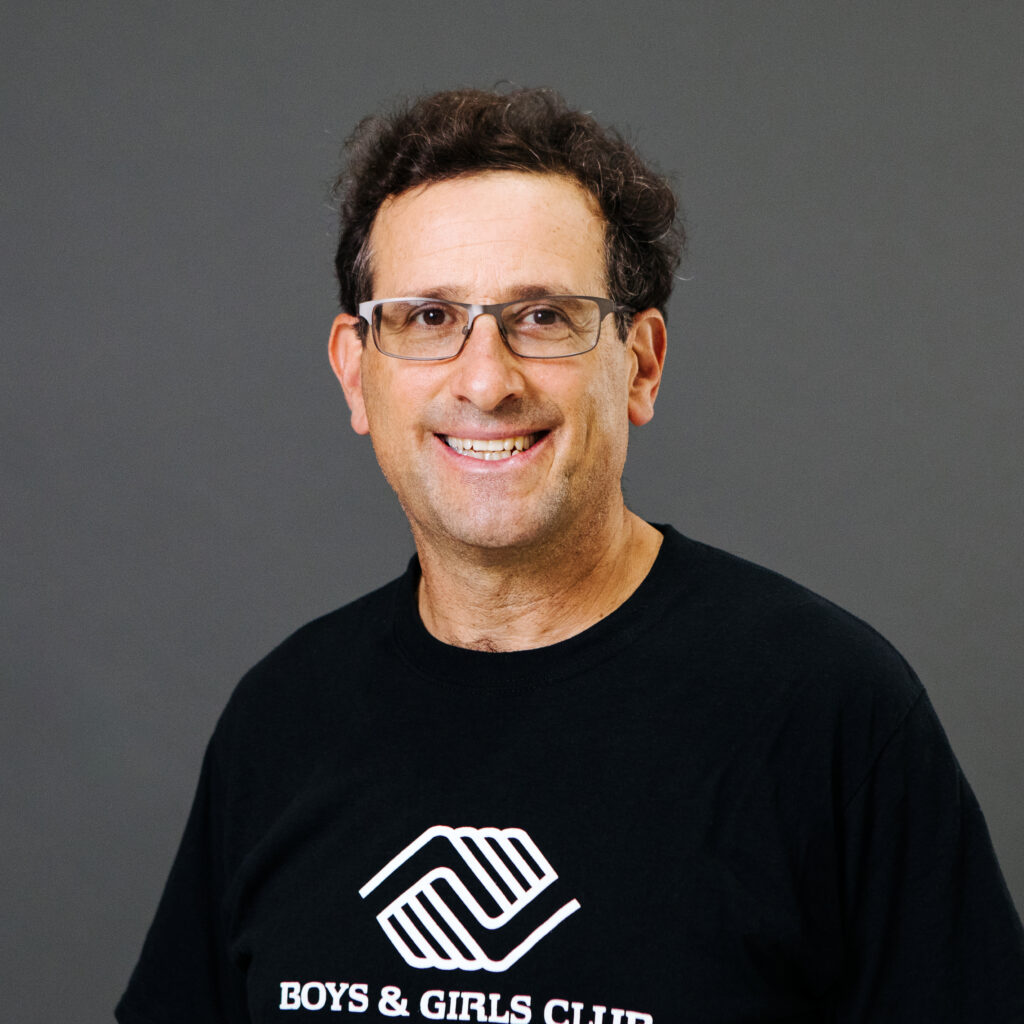 Larry Green
Board Member
Larry teaches mathematics and statistics at Lake Tahoe Community College and served on the board of LTUSD from 2007-2016. He received his PhD in mathematics from UCLA and has been active in education all of his life. Larry is a strong advocate in ensuring that the children of the Tahoe community have a supportive environment both during and after school. He organizes the volunteer tutoring program where college students assist K-12 children with their mathematics after school Monday through Thursday. He is also a leader of the open educational resources movement that helps remove financial barriers to a college education by encouraging faculty to adopt free or low cost textbooks. Larry joined the Boys & Girls Club board in 2016 so that he could continue making a positive impact in our local area and help enhance the opportunities that the Boys and Girls Club offers to our most precious community members.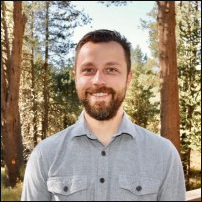 Board Member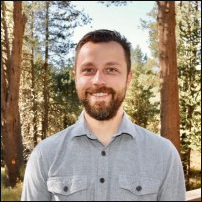 Gregory Kiskinen
Board Member
Greg Kiskinen is a Director of Operations for Vail Resorts. After receiving his Masters from Leiden University in The Netherlands, he worked in commercial real estate and development in San Francisco. A few years later, and after being a 'weekend warrior', Greg and his wife Morgan committed to moving to the mountains. Greg and Morgan have been in Tahoe for over 10 years now and have four young kids, two of which currently attend the Boys and Girls Club of Lake Tahoe. Greg has a passion for kids and providing them with experiences in extracurricular activities focused on embracing the great outdoor recreation Tahoe has to offer.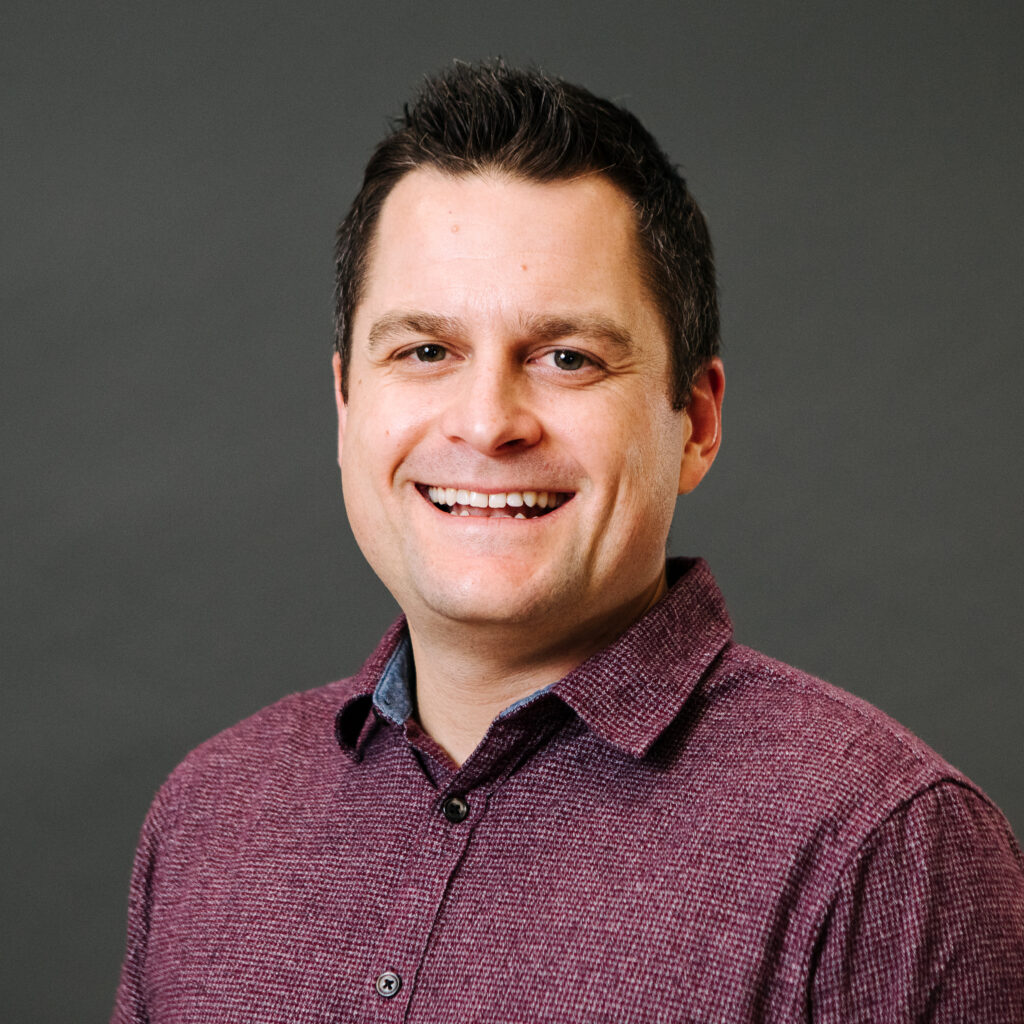 Board Member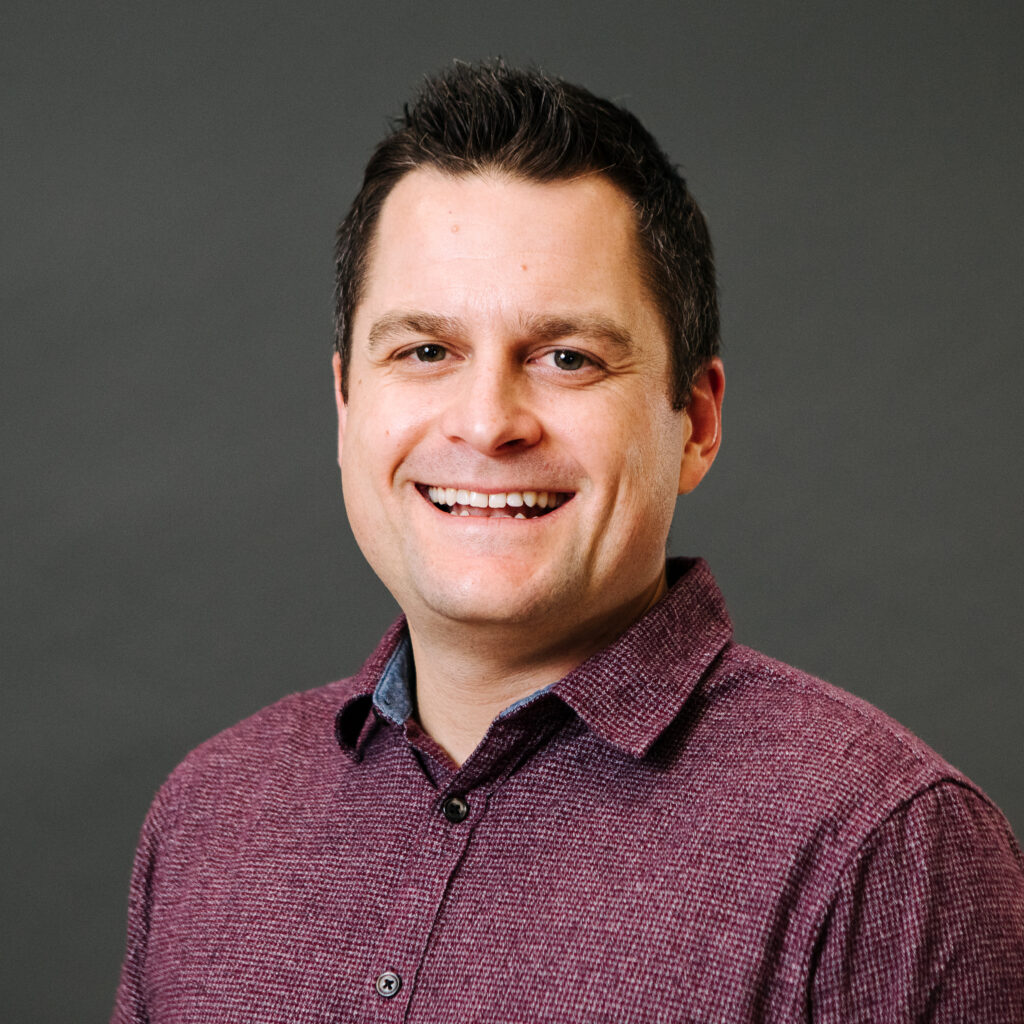 Mike Peron
Board Member
Between weekends when skiing or golfing as much as possible, Mike Peron is also the Content & Revenue Director for Swift Communications in conjunction with running his own event/promotion company called FNCTN (pronounced fungk-shen)

Aside from his jobs that pay the bills, Mike serves the community in a multitude of ways. He's an active board member at Tahoe Chamber, Boys & Girls Club, and T.R.Y.P. He's an associate board member for the League to Save Lake Tahoe and Tahoe South, as well as Emcee of non-profit events such as: Live Violence Free Gala, Soroptimist Fundraisers, Blue Ribbon Awards, etc.

Mike is proud to call Lake Tahoe home for over 10 years and it holds a very special place in his heart that delivers world class recreation mixed with world class entertainment! His passion for people, music, sports, dancing, and the great outdoors can be felt by all in the community. #LivinItAndLovinIt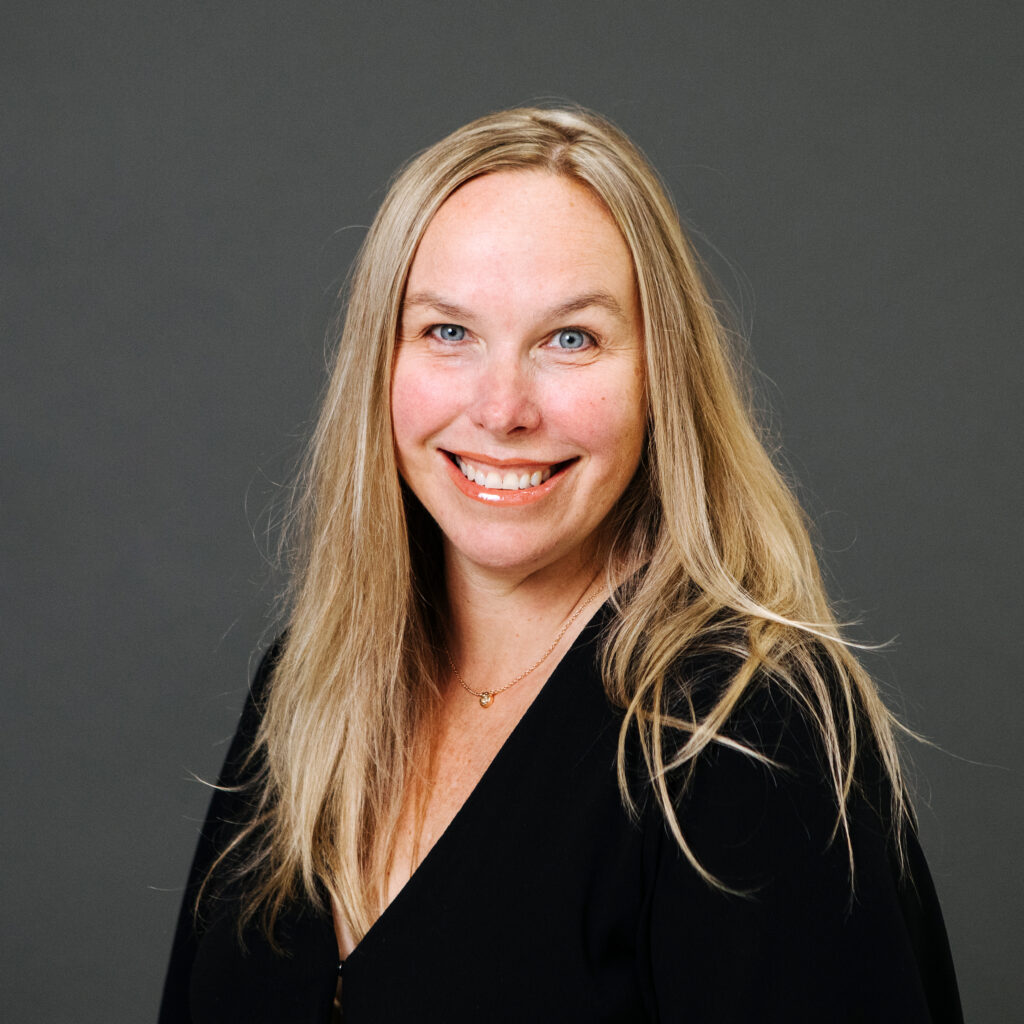 Board Member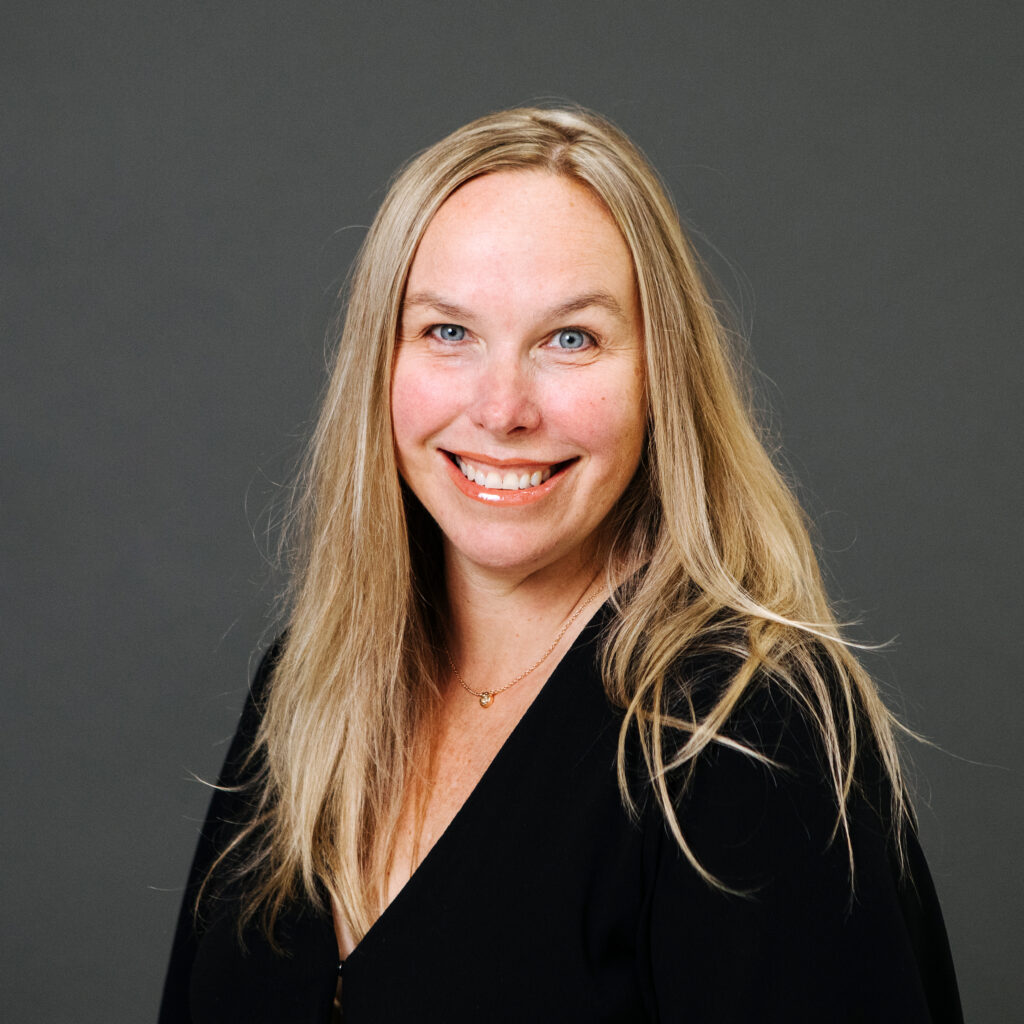 Jennifer Peterson
Board Member
Jennifer Peterson joined the Board in February of 2015. She is a licensed California attorney and has been practicing law since December of 2000. She is also a licensed California real estate broker and has her real estate salespersons license in Nevada. She relocated to South Lake Tahoe in September of 2008 after taking a year off to travel with her husband.As the mother of two young children, Jennifer is passionate about ensuring that the youth in our community have access to resources that will enrich their lives and help them grow academically, emotionally and socially. She wanted to get involved in the BGCLT because they offer so many wonderful programs for children. The Club not only has incredibly engaging educational programs, but they also provide resources to help keep kids active and learn important social skills such as tolerance and respect. Jennifer feels strongly that everyone in the community benefits from the resources and positive role models that the BGCLT provides because the Club gives children the tools they need to become healthy, productive members of our society. She is honored to be part of such an important and well-respected community organization.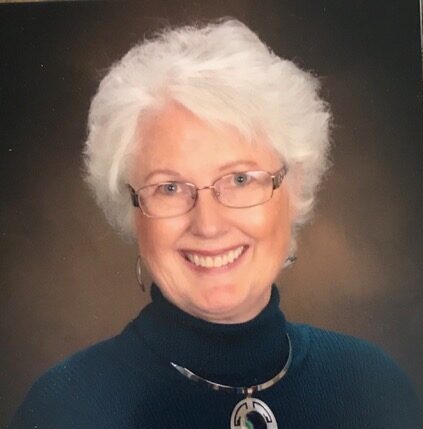 Board Member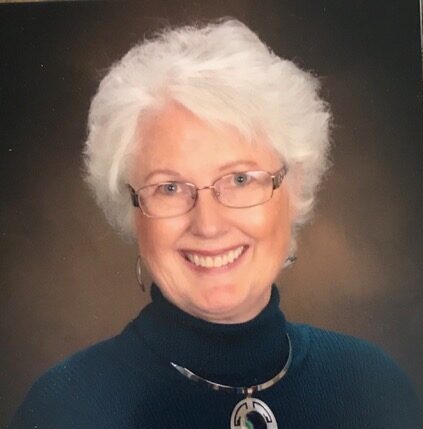 Karen Kurtzman
Board Member
Karen has lived in South Lake Tahoe for over 40 years. Before coming to Tahoe she lived in many different countries and cultures around the world. She received a Masters degree from the University of Canterbury in Christchurch, New Zealand, and a PhD in psychology from the University of Colorado in Boulder. After moving to Tahoe in 1979, she worked as a clinical psychologist in private practice until she retired in 2007. She is married and has two grown children and four grandchildren. Although most of her psychology practice was devoted to psychotherapy with adults and couples, she also worked for several years doing psychological evaluations of adults and children for the superior court. Many of these evaluations were in the context of custody evaluations of parents and children who had become involved with the juvenile justice system. Getting to know these families made it clear to her that many parents and children need outside support and leadership in order to function well in their lives. This is the kind of support and leadership that the Boys and Girls Club provides. Karen is committed to doing what she can to better the lives of families in the Lake Tahoe area, and to contribute what she can to the operation and success of the Club. Therefore, she was very pleased to be able to join the Board of Directors of the Club in the fall of 2022.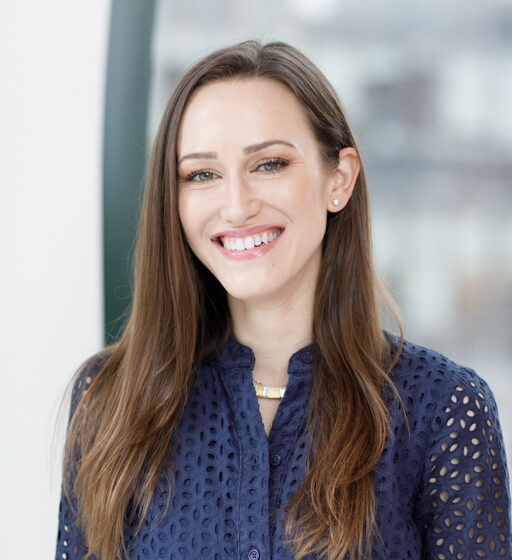 Board Member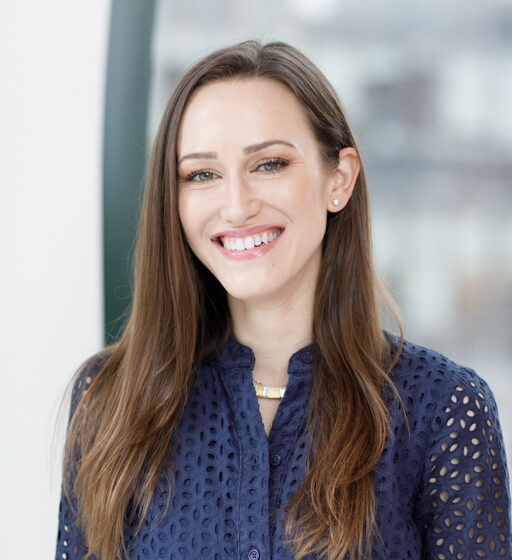 Gabrielle Haug
Board Member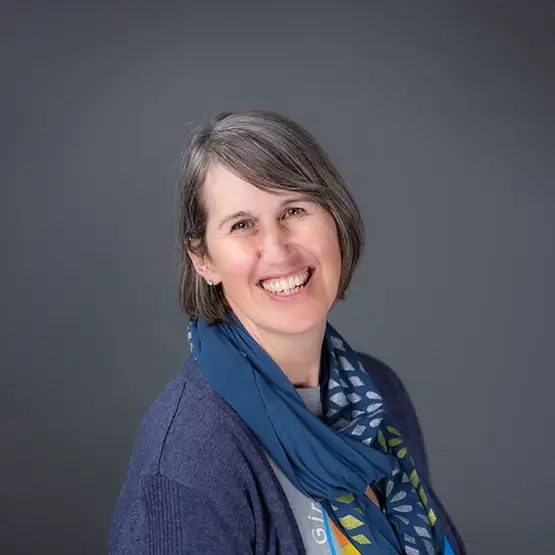 Executive Director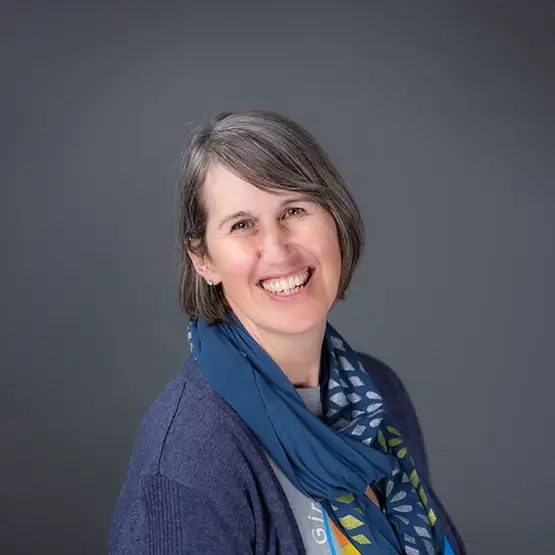 Jude Wood
Executive Director
Jude Wood joined the Club as Executive Director in July 2014. Previously Jude was the Executive Director of Wellspring, an international company specializing in residential, therapeutic programs for overweight and obese teens and adults. Originally from the UK, Jude started her career in politics and sport but moved to the US in 2007 in order to have a 'direct and positive impact' on the lives of young men and women. Jude has a BA from the University of Durham and an MA in Business from the University of Warwick. Working at BGCLT is a dream come true for Jude as it enables her to combine her passion for working with children with a wider goal of benefiting and supporting her community. Jude lives in Meyers with her husband, son and dog and in her free time enjoys skiing, hiking, paddle boarding and watching BBC TV shows.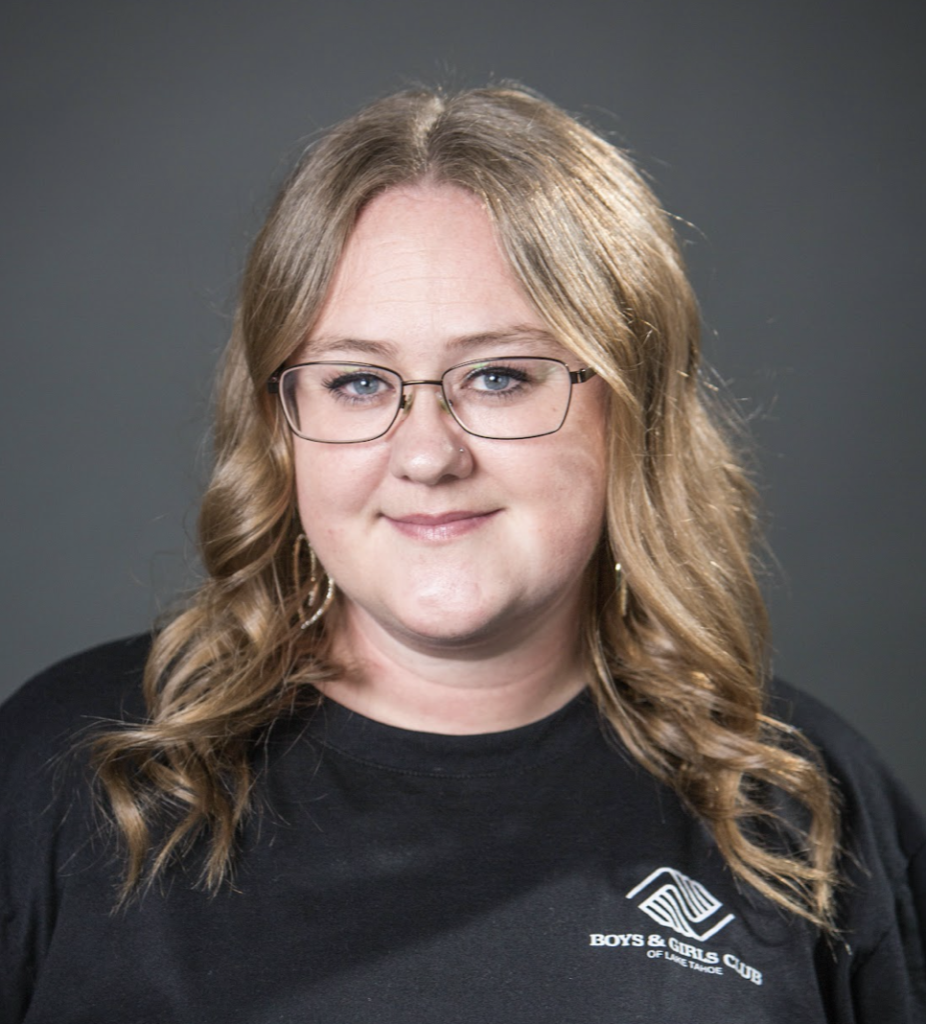 Club Director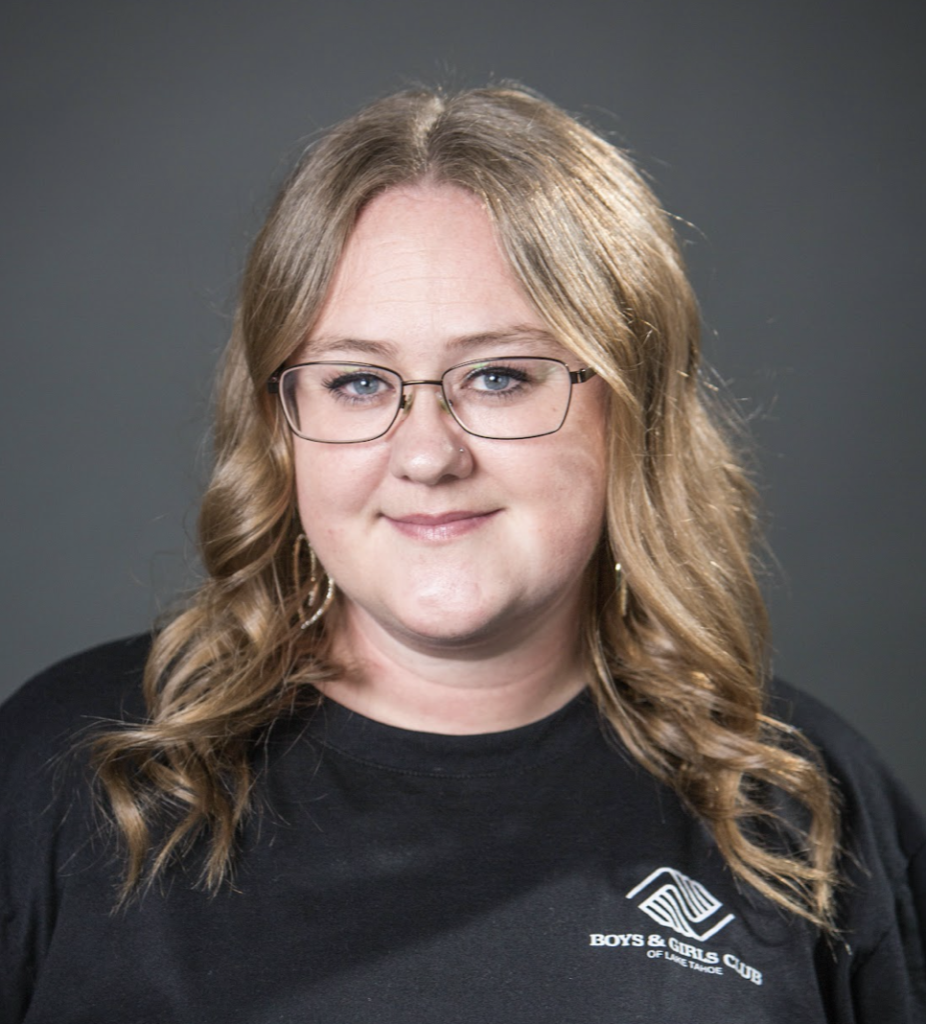 Ashley Hall
Club Director
Ashley was born in Stockton, Ca but has lived in South Lake Tahoe since she was 6 months old. Ashley has been with the Club since April of 2013. She started as a Program Leader working with all ages as our Social Recreation Specialist, since then she has graduated from the role of Program Coordinator at our Main site, into the role of Director of Programs and now effective December 2019 has earned the title of Club Director. Ashley attended LTCC where she obtained a certificate in Spanish and her EMT license. She is a hard worker whose dedication has positively impacted the Club in many ways. During her free time Ashley enjoys dancing, kayaking, hiking and exploring all that Lake Tahoe has to offer. Ashley is the legal guardian to her nephew, Matthew. She has 2 cats and a dog that are like her children and shares a home with her husband Todd. Ashley is a positive influence to all of our Members and continues to inspire all of our youth to reach their full potential.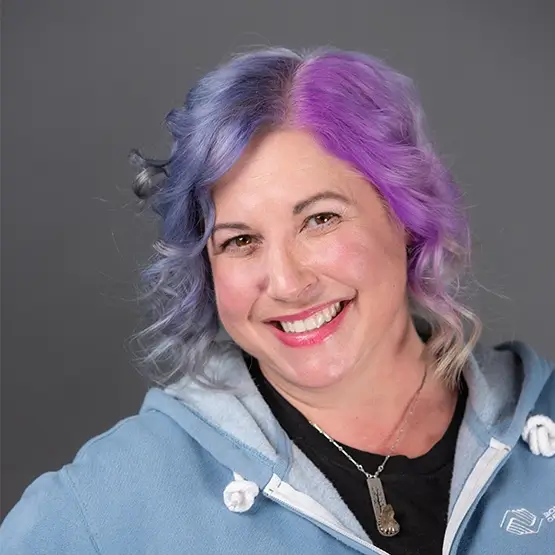 Development Director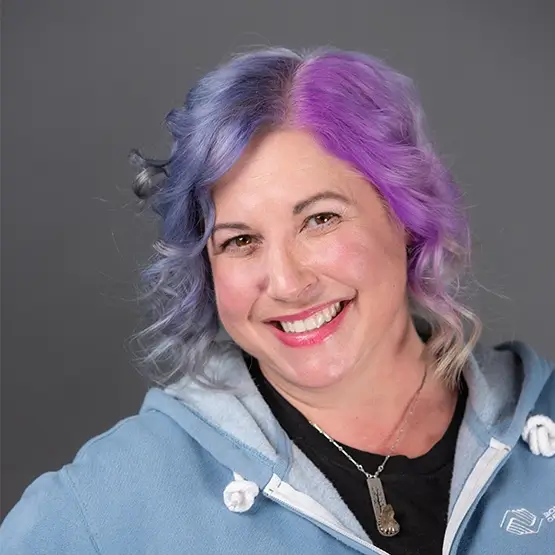 Aimi Xistra
Development Director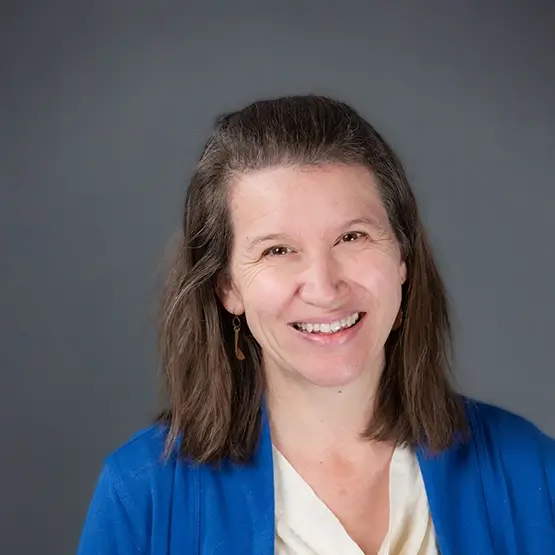 Director of Administration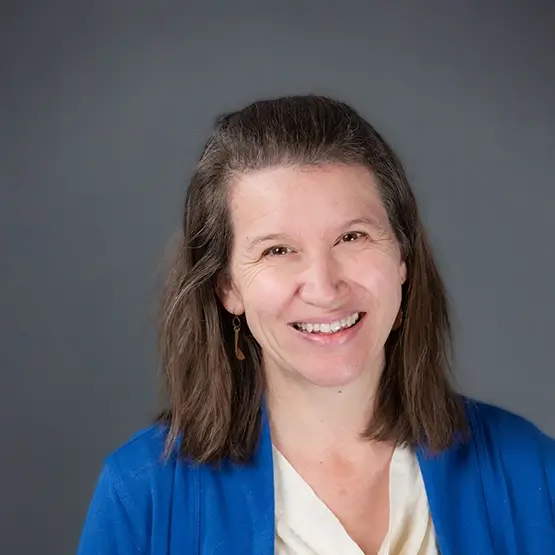 Molly Hucklebridge Coolidge
Director of Administration
Molly Hucklebridge Coolidge joined the Boys & Girls Club as the Director of Administration in 2022. She brings a plethora of non-profit knowledge and experience in management and administration, environmental education, public relations, marketing, and volunteer coordination. Prior to moving to South Lake Tahoe in 2013, she lived and worked throughout the Sierra Nevada, including Yosemite National Park and along the shores of the American River, Mono Lake, and the Yuba River. Molly served on the Club's board of directors and as treasurer from 2014 to 2022. She is a credentialed teacher, and enjoys providing unique learning opportunities for students and her two children. Molly is also an avid photographer, and spends her free time exploring the outdoors and compelling places.

"It has always been one of my top priorities to find direct and creative ways to improve the lives of young people. The Boys & Girls Club Lake Tahoe provides an enriching and supportive space for our youth to thrive and I'm excited to be a small part of the action!"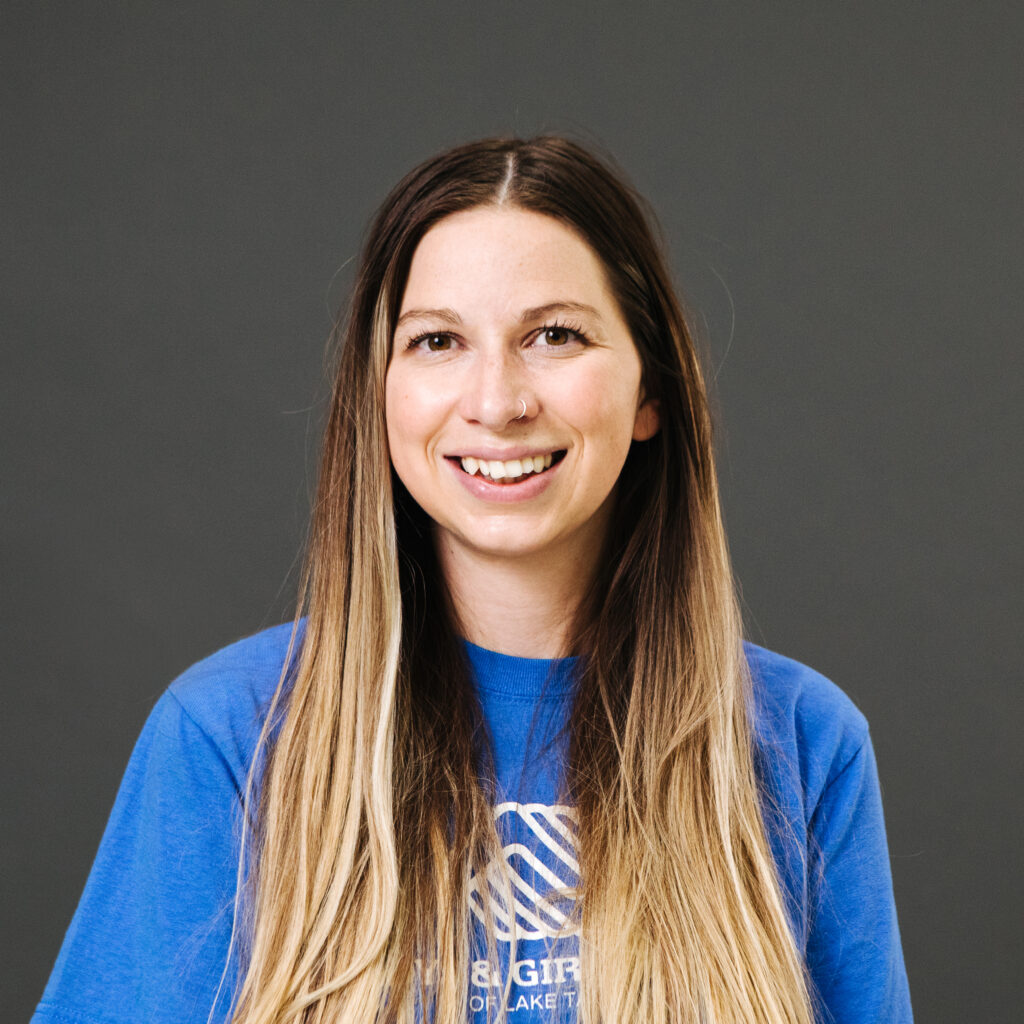 Program Director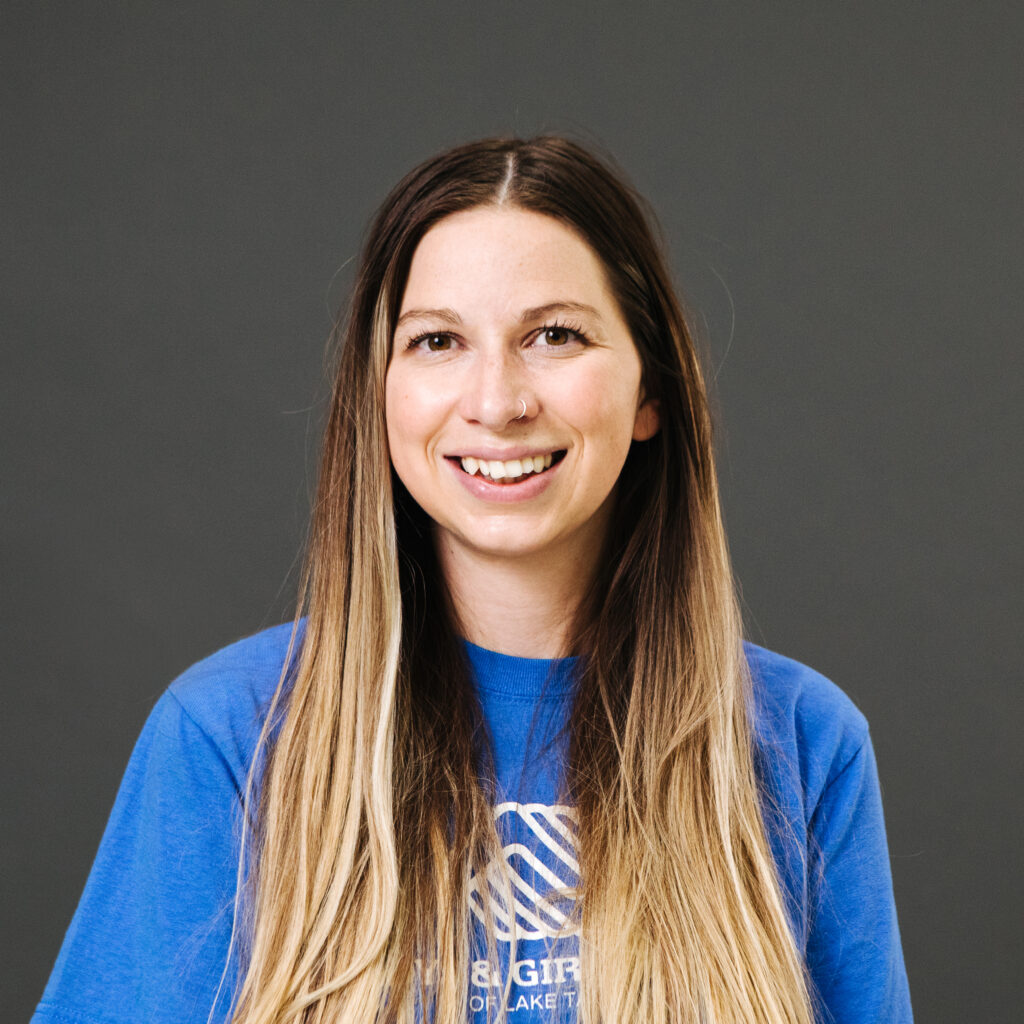 Ali Messina
Program Director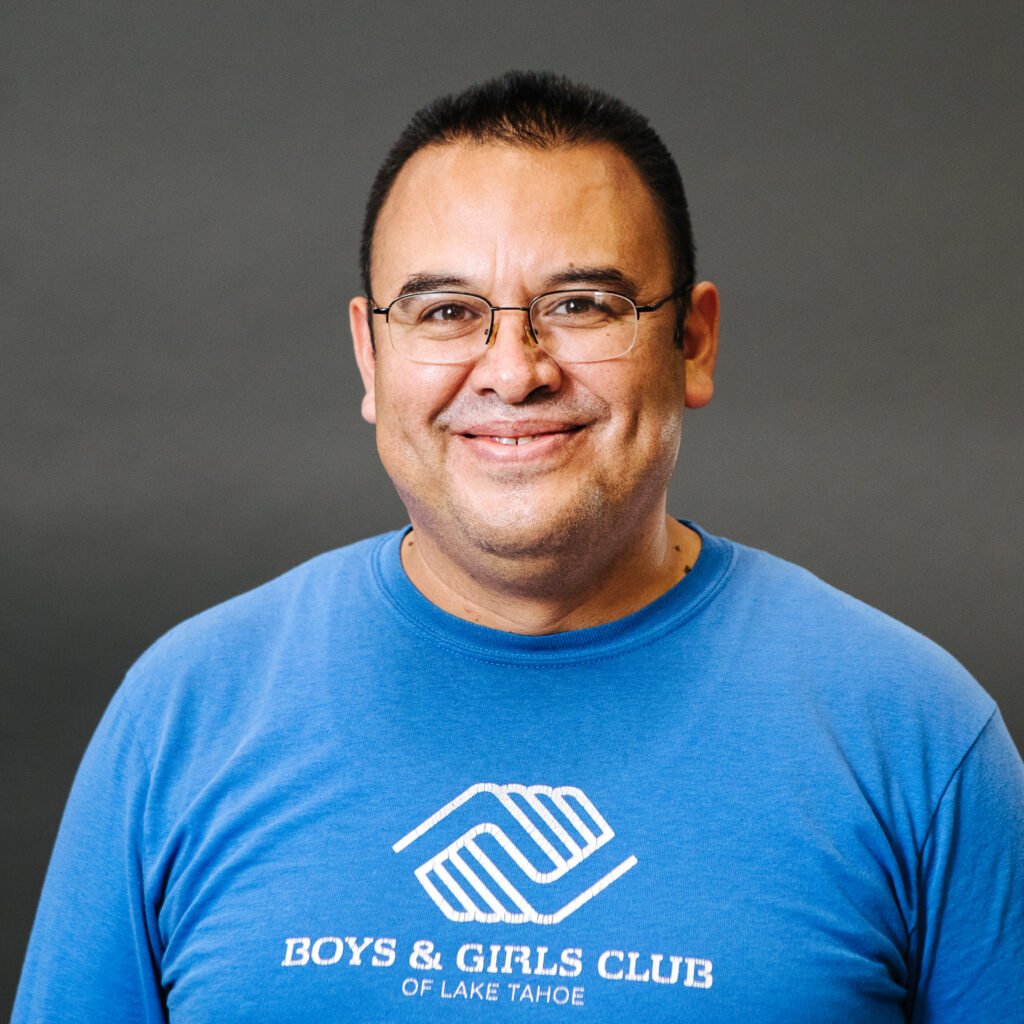 Area Director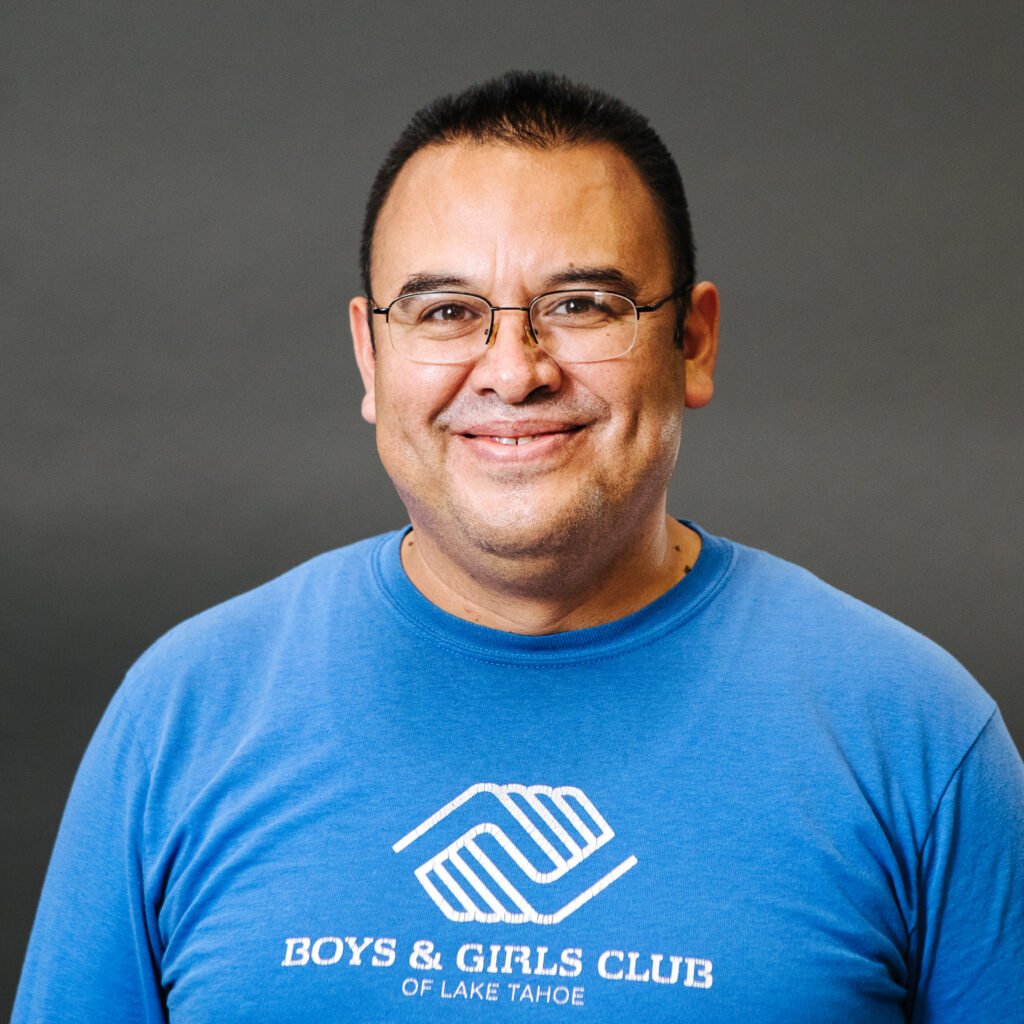 Nicolas Huerta
Area Director
Nicolas started to work with Boys and Girls Club of Lake Tahoe in April of 2017 as a Program Leader at our Bijou Site, promoted to Program Coordinator in 2017 and then promoted to Area Director in 2022. His favorite part of the job is when we open the Club doors and the energy that all the Members bring to our Club and staff team.

Nicolas feels part of a family here and hope's everyone around him feels the same way, "It is a blessing and an awesome opportunity for self-growth and to make a difference and an impact in our member's lives and in our community" During his spare time he likes to read, listen to music and watch movies with his family. He loves all types of food; and being in a multicultural country allows him to enjoy it!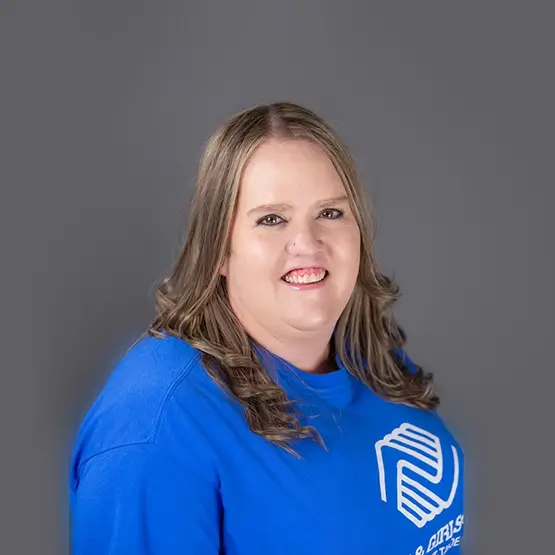 Front Office Coordinator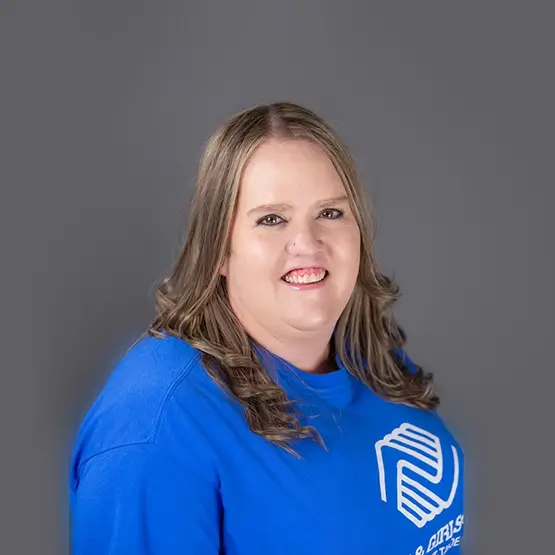 Samantha Turle
Front Office Coordinator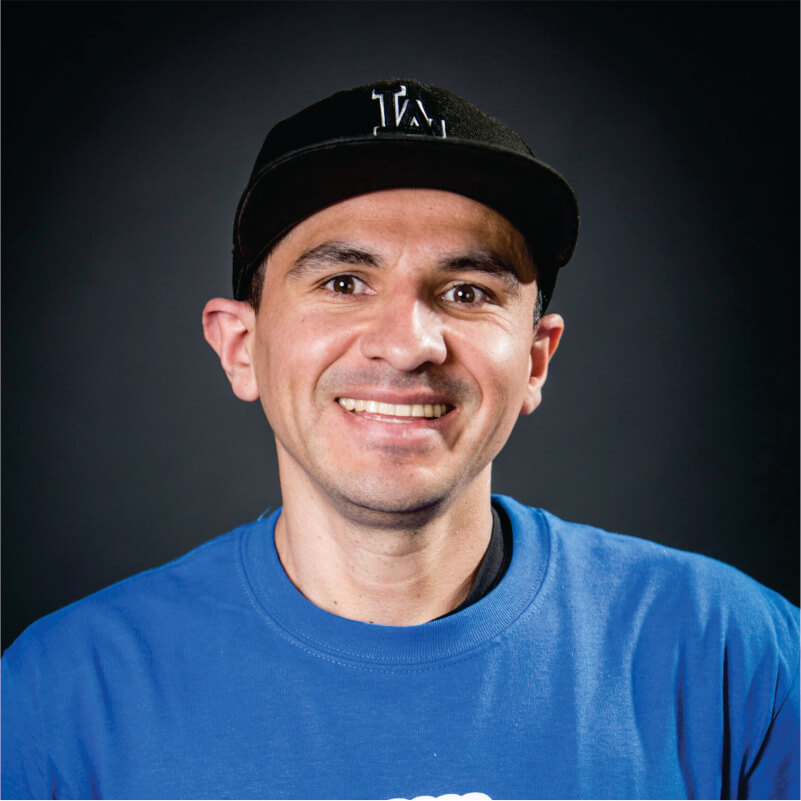 Facilities Manager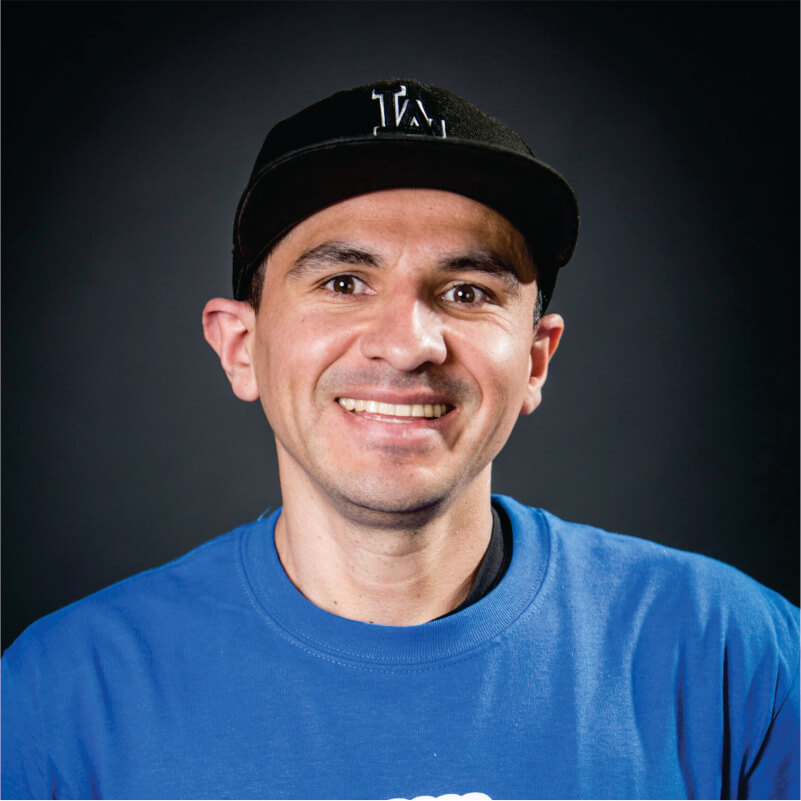 Luis Munoz
Facilities Manager
Marketing & Communications Manager
Courtney Schmidt
Marketing & Communications Manager
Courtney Schmidt grew up in Southern California and moved to South Lake Tahoe in 2016. Like everyone else who moves here for what they think will be temporary, she decided that she wanted to stay forever. She went to LTCC and then got her Bachelor's Degree in Business Marketing at Cal State Fullerton in 2020. In 2021, she joined Leadership Lake Tahoe and was introduced to the Boys & Girls Club of Lake Tahoe. With her marketing background and desire to make a positive impact on the community, she knew she had to join the Club's team. Courtney joined the Club in July of 2022 as the Marketing & Communications Manager.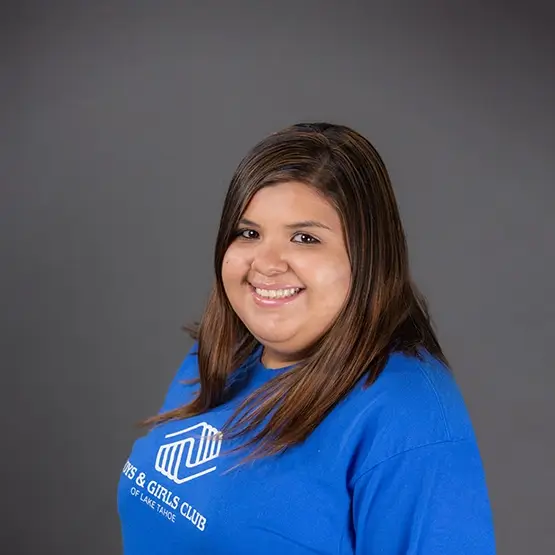 Membership Services Manager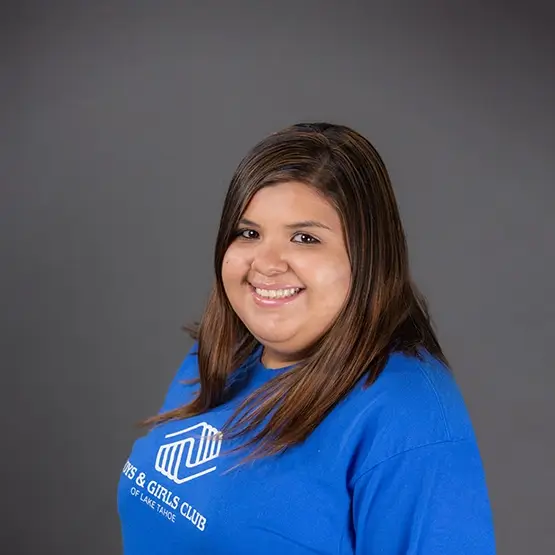 Cristina Ramos
Membership Services Manager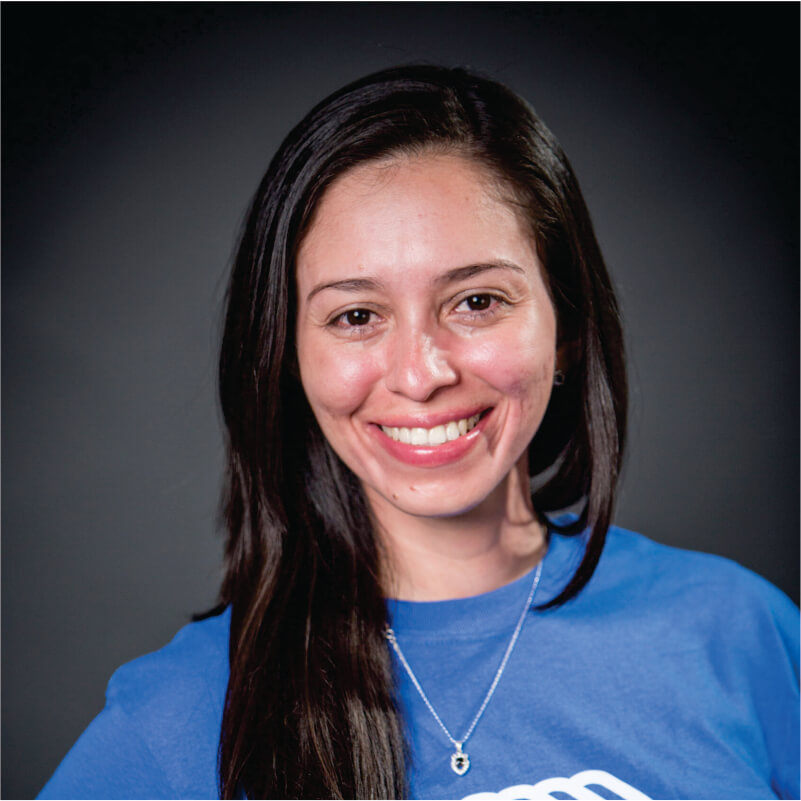 Bijou Site Coordinator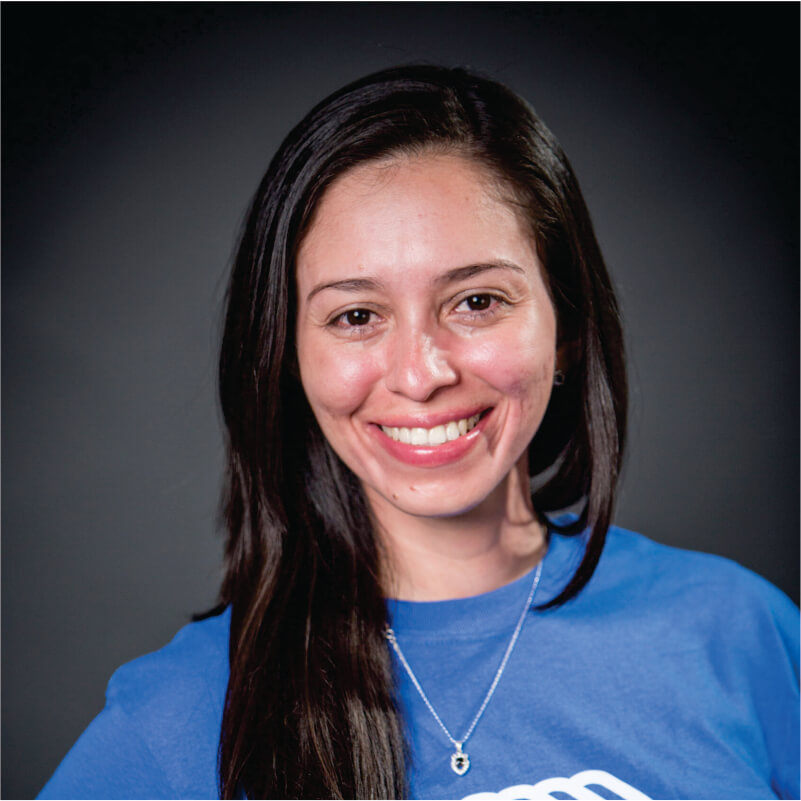 Damaris Eckhart
Bijou Site Coordinator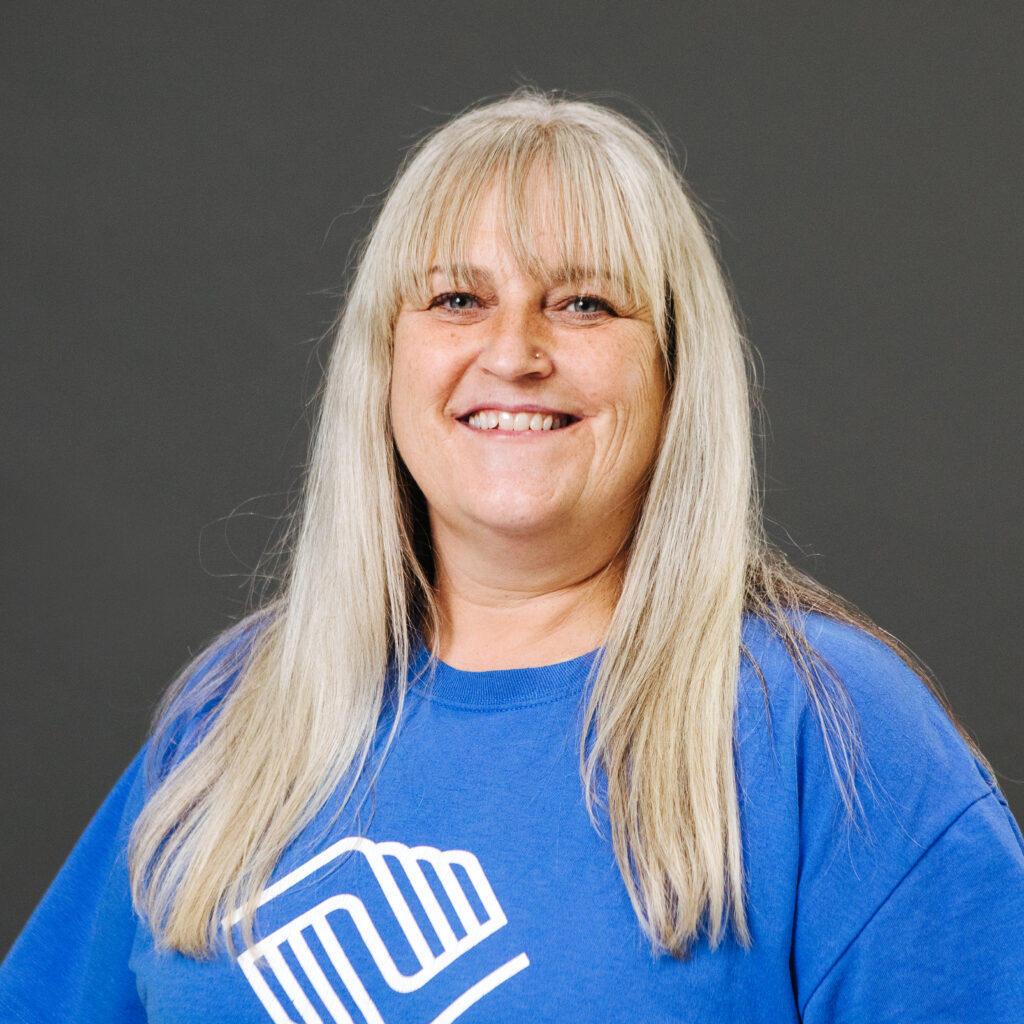 Magnet Site Coordinator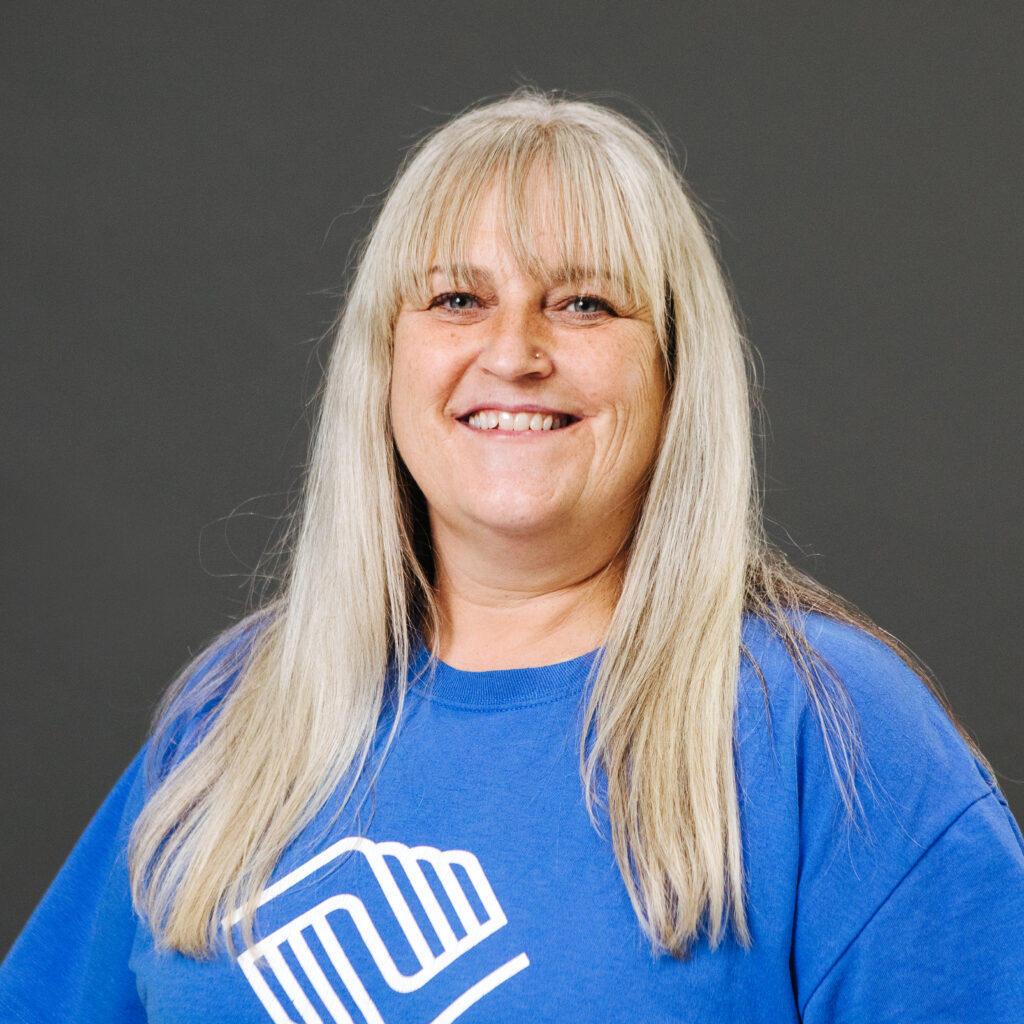 Nikki Daniel
Magnet Site Coordinator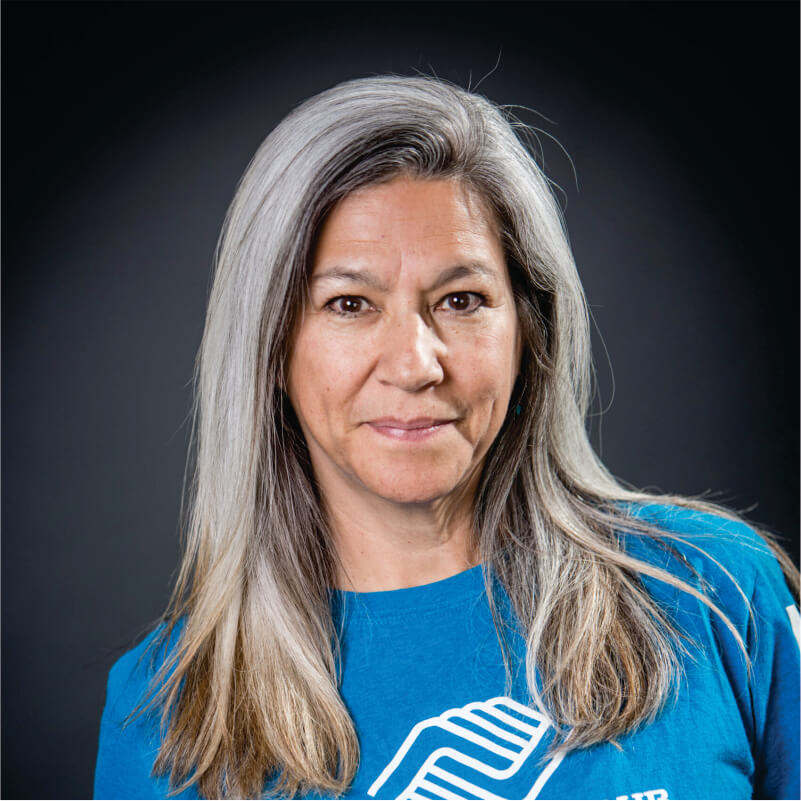 Art Specialist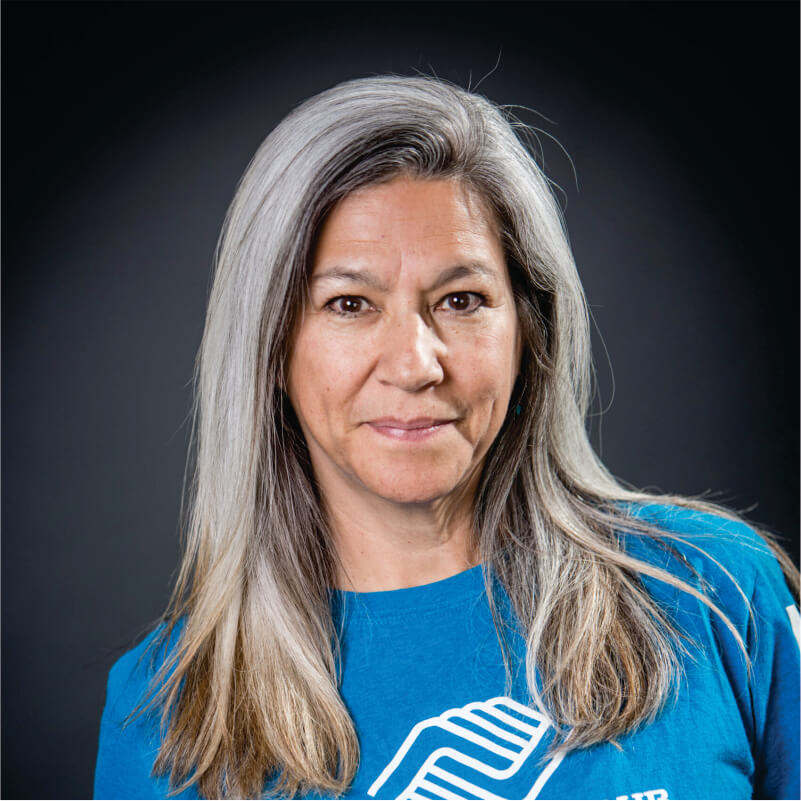 Gina Stowell
Art Specialist
Since 1998, Gina Calderon Stowell has been teaching fine art classes to the delight of children in the Lake Tahoe area. In 2004, she incorporated a nonprofit arts organization (The Elementary Arts Program) and implemented the fine arts program in all five LTUSD elementary schools in our community with the help of 150 parent volunteers reaching over 2,000 students.

She has also organized and taught fine art classes for the Valhalla Arts and Music Festival at the Tallac Historic Site, Lake Tahoe Community College "Kids College", and Community CONNECT, So. Tahoe Middle School Enrichment, and Visions in Education Charter School. Currently she is the Art Specialist at the Boys and Girls Club of Lake Tahoe and will be working with Sierra House Elementary to help implement, STEAM.

Whether in a Kids College Workshop or in her own back yard, Gina recognizes her young pupils as artists, teaching the basics of fine art while giving them the tools to make their own creative decisions. She works hard to encourage the child's creative impulses, and to promote free expression.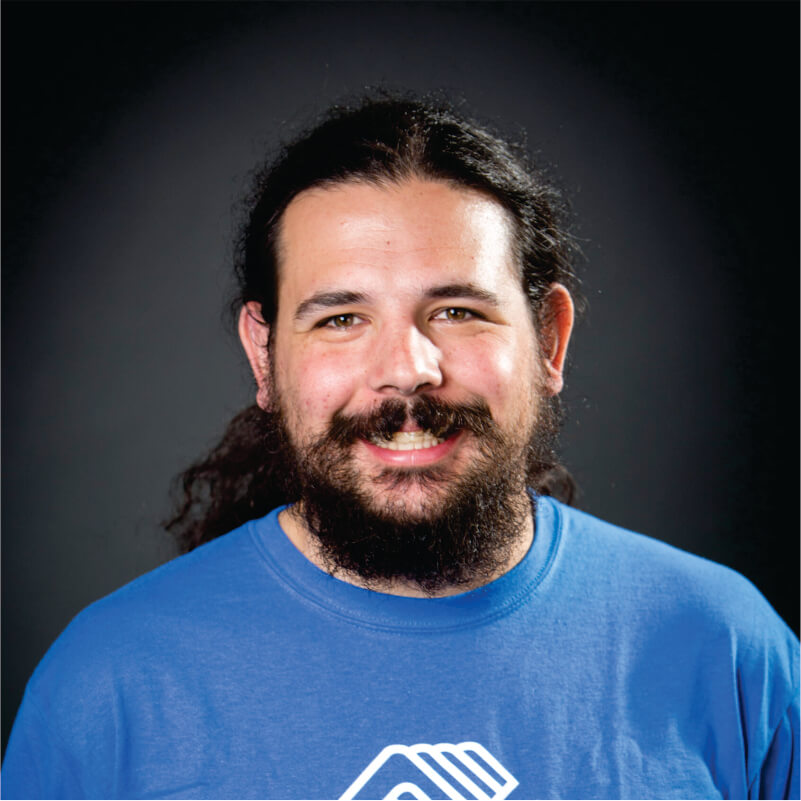 STEM Director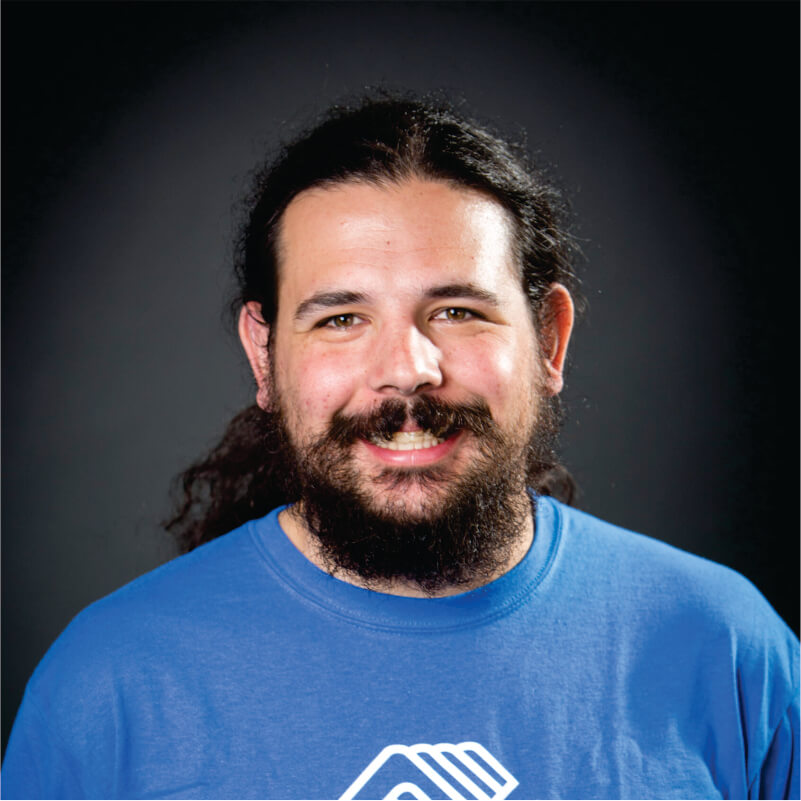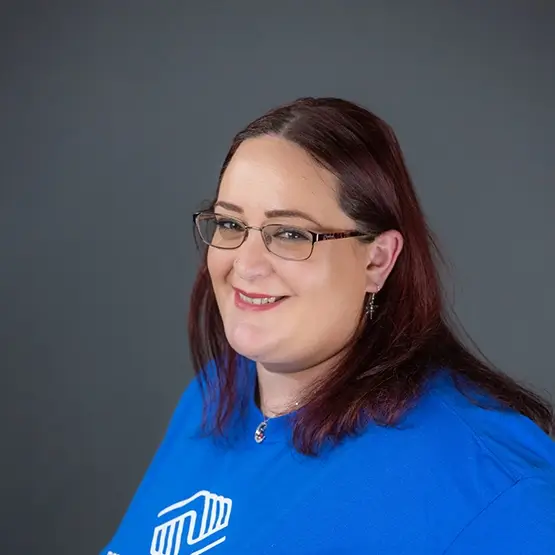 Food Program Manager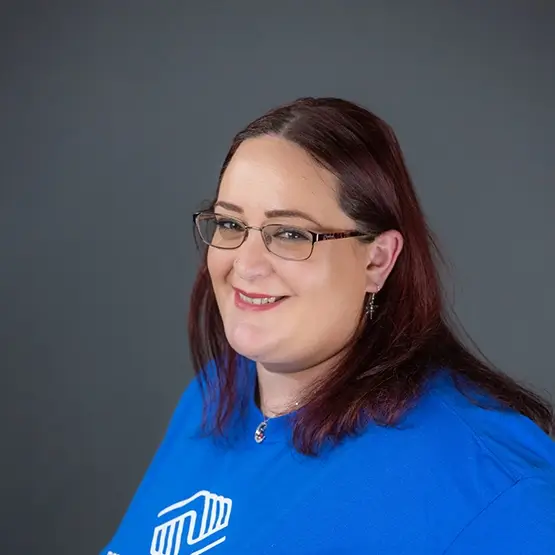 Tracina Lefteroff
Food Program Manager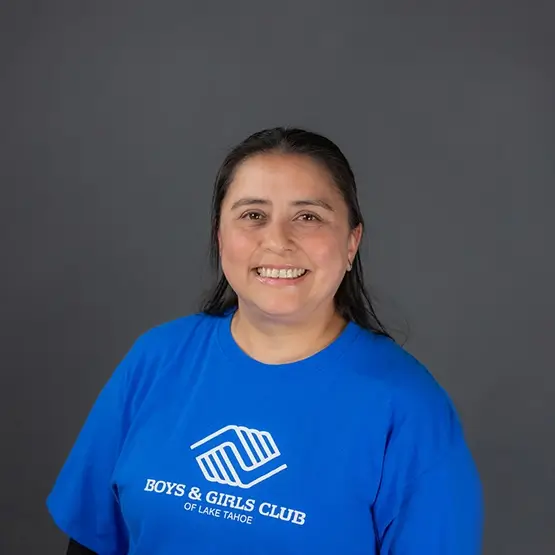 Kitchen Staff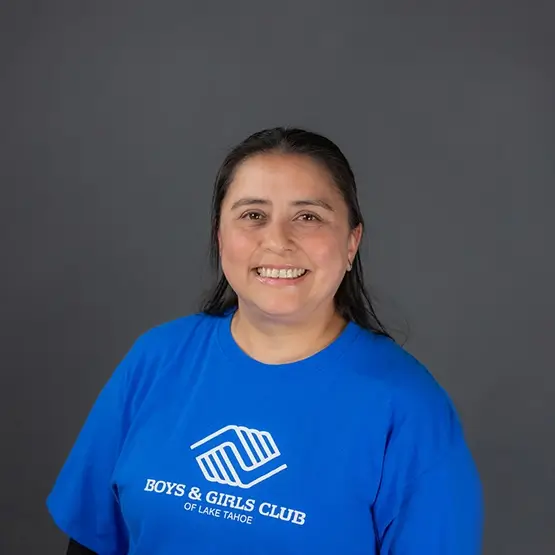 Maria Campos Lara
Kitchen Staff
Brian Hogan
Michael Hambsch
Randy Fox
Chris Eckert
Steve Rude
Brandy Thomson