Safety is Our Number One Priority
At The Boys & Girls Club of Lake Tahoe, there is nothing more important than the safety of our members. We work every day to create a safe, fun and educational environment that enables our members to reach their full potential.
We do not tolerate inappropriate behavior of any kind, including bullying, fighting, drug use, child sexual abuse or misconduct. From strict adherence of policies and guidelines within Club facilities and staffing structure, to equipping young people with the critical thinking and social-emotional skills to make healthy, safe choices; ensuring Club members are safe is the first step in their success.
For the nearly half a million young people who enter the doors of a Boys & Girls Club each day, Clubs offer safe, inclusive spaces and experiences that empower members' learning and growth.  And the data shows that our approach works: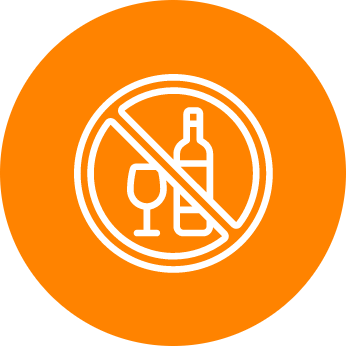 Club teens are more likely to abstain from health-risk behaviors like alcohol and smoking than their peers Nationally.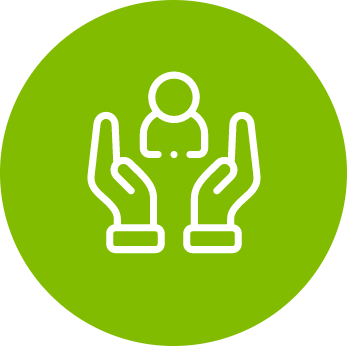 Clubs provide safety, mentorship and a sense of community during the critical out-of-school hours. 56% of club Alumni said the club "saved my life"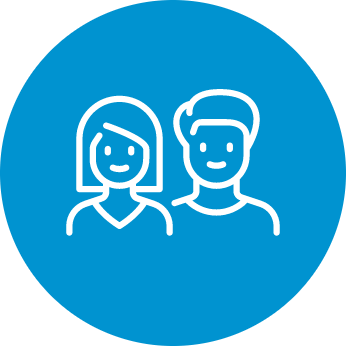 Clubs help build a sense of civic responsability and Leadership. In fact, 83% of club members belive they can make a difference in their communities and 89% stand up for what they think is right.
Boys & Girls Clubs of Lake Tahoe continually updates and innovates robust safety policies, programs and training for Club staff and volunteers that are designed to protect young people from threats that are present in our society.  These include but are not limited to:
Mandatory criminal background checks for all staff and volunteers.
A Board led Safety Committee elevating safety to the highest level of governance.
A mandatory annual safety assessment and property review by local Fire Inspector.
Any employee looking to move to another Club, MUST have a reference from the previous Club.
Immediately reporting of any incident regardless of severity to the appropriate authorities and then to Boys & Girls Clubs of America.
Club code of conduct for all members and parents.
Documented ICR system
All staff trained in CPR
Senior staff trained as child advocates
Boys & Girls Clubs of America advocated for the passage of the U.S. PROTECT ACT, which improved background screening systems and access, and is proud to partner with the following organizations to develop safety practices that benefit ALL youth-serving organizations.
Effective January 1, 2020, there is new legislation in California that expands the statute of limitations for sexual abuse claims by giving survivors until the age of 40, or five years from discovery that an injury or illness resulted from their abuse, whichever is later, to file civil lawsuits. The previous age limit was 26 or within three years of discovery. The new legislation also provides a three year window for survivors to file a lawsuit regardless of when the abuse occurred, which also opens on January 1, 2020. Any injury proven to be the result of a defendant's concerted effort to hide evidence of sexual abuse may result in triple damages.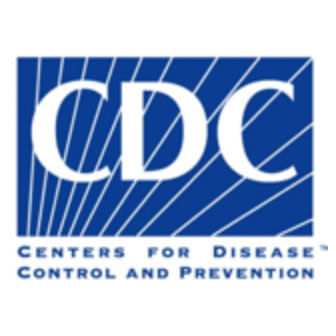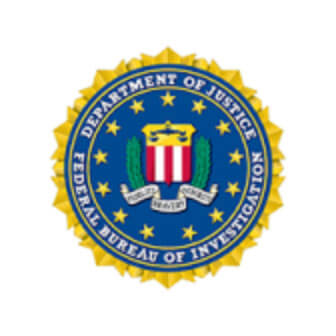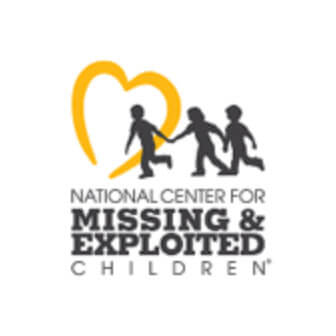 Covid-19 Policies & Procedures
Masks:
While the County is listed as mild or moderate on the CDC website for COVID-19, masks are optional at Club for both members and staff.
If the County becomes severe for COVID-19 or variants per the CDC website, we reserve the right to reinstate the mask mandate for all individuals entering our building.
Club arrival and entrance:
All members to have their temperature taken and recorded upon arrival,
Members with a temperature of 100F or higher will be sent home and not be permitted to attend Club until their temperature has remained below 100F for 3 consecutive days without medication.
Cleaning/sanitation:
Classrooms will be cleaned and disinfected every day.
Hand sanitizer will be made available to members.
Older members will be encouraged to participate in the cleaning and wiping down of their personal area. This is in line with our goals of instilling responsibility and accountability in our members.
Meals:
Hands will be washed prior to meal times
Members with allergies are asked to fill out the Club's allergy form; where the allergies are severe, a note is requested from the Doctor as this will permit us to provide alternative meals/snacks
Pick-up:
At Bijou, as per the school regulations, parents are asked to continue to wait outside during pick up time.
At our Clubhouse (mainsite), parents are requested to park and come into reception to request their children. HOWEVER, we are placing a limit of 5 parents at one time in the lobby.  Please wait outside the doors if the lobby is full.
Prior to 4:15pm parents MUST park in designated parking spaces in the parking lot and walk to the Clubhouse to collect their child. This will allow buses to drop off safely.  After 4:15pm parents may park in the bus parking to collect their child.
Administration:
The office is staffed from 10am to 6:30pm Monday through Friday. Outside of those hours please leave a voicemail or email.
If you need to speak to a member of staff about an incident at Club or your child, phone calls are the preferred method of communication and emails will also be responded to as soon as the staff is available.
Illnesses/injuries:
If your child has auto immunity or is at greater risk to COVID-19 or complications arising from the virus, it is vitally important that you share that information immediately with our administrative staff.
If your child has a fever, headache, loss of smell, loss of taste, rash, difficultly breathing, mucus or any other symptom that suggests that they may have COVID-19, flu, stomach flu or any infectious illness, they MUST be kept home until they have been symptom free, without medicinal aid, for 72 hours. We also highly recommend that you call the Barton Hospital Helpline on 530 600 1999.
If your child develops fever, headache, loss of smell, loss of taste, rash, difficultly breathing, mucus or any other symptom that suggests that they made have COVID-19, flu, stomach flu or any infectious illness, they will be placed in isolation and you will be requested to pick them up immediately. We then request that you call the Barton Hospital Covid-19 helpline on 530 600 1999 and inform us of the guidance they provide to you.
If anyone in your household has a fever, headache, loss of smell, loss of taste, rash, difficultly breathing, mucus or any other symptom that suggests that they may have COVID-19, flu, stomach flu or any infectious illness, please keep your child(ren) at home until they have been symptom free, without medicinal aid, for 72 hours. We also highly recommend that you call the Barton Hospital Helpline on 530 600 1999.
If anyone in your household is COVID-19 positive, all members of the household are effectively placed in quarantine and your child(ren) MUST NOT attend the Club until you have been released from quarantine by the Public Health Department.
Any member with a fever can not return to Club until they have gone 72 hours with a temperature less than 100F without medicine.
If your child's fever has lasted over 24 hours, we request that you undertake a COVID-19 test and obtain a negative result before returning to Club.
If your child comes down with a fever while not at Club, please still inform us immediately so that we may monitor their group and staff, and provide extra sanitization to their room.
If a member or staff becomes sick with COVID-19, the Club will inform everyone that may have been exposed and reserved the right to close the Club for a minimum of 72 hours to fully clean, sanitize and monitor for additional cases.
If you notice that your child is unwell, PLEASE do not send them to Club, this is for the sake of all the members and our staff.
Closure:
The Club reserves the right to close the Club at any time. Instances that could lead to a closure are: reinstatement of the County stay-at-home order, a spike in COVID-19 cases in the City, a shortage of staff due to illness or the belief that we have an outbreak at the Club.  As the Club is a membership organization and members are not charged according to their attendance, refunds will not be given for any days that the Club is closed.
Affirmative Action Policy
Introduction
The Boys and Girls Club of Lake Tahoe's (BGCLT) Statement of Policy and Intent represents our commitment to equal employment and educational opportunity. In conformity with federal and state law and BGCA policy we are guided by the principle that there shall be no difference in the treatment of individuals because of race, color, creed, religion, national origin, sex, age, disability, veteran status, or sexual orientation. Equal opportunity and access to programs shall be available to all members of the Club.
In the employment of all personnel, BGCLT is obligated to support federal and state policies which seek to achieve equal opportunity in employment for members of underrepresented groups, women, individuals with disabilities, and Vietnam era and disabled veterans. As used in this document, underrepresented groups will include African-American, Hispanic, Asian, Hawaiian/Pacific Islander, American Indian/Alaskan Native. Three important concepts are embodied in equal employment opportunity:
Nondiscrimination
Affirmative Action
Support for Diversity, Equity and Inclusion
Affirmative action requires more than employment neutrality. It requires BGCLT to make additional efforts to recruit, employ, retain, and promote qualified women, members of underrepresented groups, individuals with disabilities, and Vietnam era and disabled veterans. The affirmative action concept requires positive action to insure against perpetuation of benign neutrality in employment practices.
Equal Employment Opportunity
Through the policies and programs set forth in the Affirmative Action Plan, BGCLT undertakes to comply fully with all federal, state, and local laws relating to educational opportunity, equal employment opportunity, and affirmative action.
Overall responsibility for implementation of the affirmative action plan is delegated by the Board of Directors to the Executive Director, Club Director and all managers employed at the Club.
Responsibilities include, but are not necessarily limited to the following:
Overall programmatic responsibility to assure that all employment practices are conducted in a manner which does not discriminate unlawfully.
Overall direction of the Affirmative Action Plan
Maintenance of central personnel and related records in a manner facilitating achievement of the goals of the Affirmative Action Plan. All records should be kept for the current year and three previous years.
BGCLT employment benefits will be formulated and administered without discrimination.
Support for Diversity, Equity and Inclusion
At BGCLT, we take a stand for the future of America's children. We condemn any act of racism or discrimination. We stand for safety, health, dignity and equitable opportunity. We advocate for youth and encourage young people to harness the power of their voice. We believe:
All young people should be afforded the guarantee of fair treatment, access and opportunity.
There are historically marginalized, underserved and underrepresented populations.
Systemic racism has a traumatic impact on young people.
Our mission compels us to identify and eliminate barriers that have prevented the full participation and advancement of some groups in this country, particularly Black, Brown, Indigenous and other persons of color.
The essential work that is needed to dismantle oppressive and unjust systems is complex and requires intentional and decisive action nationally, locally and within our own organizations.
Addressing systemic injustice cannot be accomplished by a single organization.
It is only through a collective effort that we can create a future that is equitable and accessible to all.
This Affirmative Action Statement will be treated as a public document and made available to any staff member, Club participant or member of the public who requests to see it.
Download this document here
Background Check and Criminal Offense Policy
Overview:
The California Fair Chance Act (2018) prevents employers for asking questions about criminal history during the interview process.  However, all Boys and Girls Club of Lake Tahoe must obtain a CLEAR background check (fingerprinting via our Sherriff's Department) in order to move forward in the Club employment process.  Offers of employment are considered PROVISIONAL until a clear background check is obtained and are described as such to the candidate.
Purpose of background check:
It is vital to the safe operations of the Boys and Girls Club of Lake Tahoe that all staff personnel can be trusted to fulfil their duties without concern for the safety of members, or the reputation and legal operation of the Club.
In addition, all staff at the Club are role models and mentors to our members and fellow staff.  Therefore, all staff must exhibit the behaviors, morals and values that we expect from our members.
Therefore, the Club reserves the right to refuse employment to, or remove from employment, anyone that poses a threat to the safety of our members, staff, volunteers and by association families and partner organizations.  Or who could through their actions threaten the reputation or operations of the Club.
Who is background checked:
Everyone.  Staff, volunteers, Board Members and any personnel who will be onsite and in contact with our members (this includes contractors doing maintenance onsite etc)
Process:
Fingerprinting check (Live Scan) is scheduled with the local Sheriff's Office.  Everyone pays for their own and if staff are reimbursed after 90 days of employment.
Results are sent to our secure portal which is only accessible to the ED and Club Director.
Procedure to follow should a background check not be clear:
Any applicant whose background check is flagged will be informed that they have been flagged for a criminal misdemeanor and that the provisional offer of employment will not move forward at this time.  They will be given the opportunity to provide an explanation/information.
The Executive Director, Club Director and Board Safety Committee will consider the charges and determine whether the pose a threat to the members and Club as outlined above under the purpose of the background check.
The Club will then inform the applicant whether the provisional offer of employment is moving forward or being rescinded.  If rescinded, they will have the right to complain to the DFEH.
Procedure for current employee who incurs a criminal charge:
All staff are requested to inform the Club if they are charged or convicted of any misdemeanor or crime.  This is supported by our background check system that will alert us to any charges made against current or former staff.
Once the Club is aware of the misdemeanor or crime, the employee will be informed and given the opportunity to provide an explanation/information.
The Executive Director, Club Director and Board Safety Committee will then consider the charges and determine whether the pose a threat to the members and Club as outlined above under the purpose of the background check.
The Club will then inform the applicant whether their employment is continuing, continuing under corrective action or terminated.  If terminated, they will have the right to complain to the DFEH.
Reference checks:
A minimum of two reference checks MUST be obtained for all staff, volunteers and Board Members.  If they have had previous connection with a Boys and Girls Club, YMCA, Scouts, Guides or other youth group then it is mandatory that reference checks are completed with those organizations, even if that requires additional checks above and beyond the two minimum.
The check must include the question, are the eligible for rehire or further involvement with your organization.
Reference checks for staff/volunteers/Board:
If we receive a reference check for anyone currently or previously involved in the Club then we must respond at the earliest convenience.  If we have any concerns about the appropriateness of the individual in a youth or non-profit setting we must share those concerns.
Download this document here
Club is for every child, but not every child is for Club.
The Boys and Girls Club of Lake Tahoe is a youth club; in general terms we fall under the category of recreation.   Although we focus our activities on enhancement education and academic support, we are more akin to organizations like Little League and the Heavenly Ski School than we are to a licensed childcare or a school.
For example, we do not have a nurse or a therapist as part of our team, and while our staff complete important training such as trauma-informed care, cpr and first aid, and child protection, we do not have the extensive resources or skills that can be offered at schools or therapeutic programs.
Therefore, while we make every effort to accommodate additional needs amongst our members, there are some needs that we are unable to meet.  If your child has additional needs (disability, medical, educational or behavioral) we encourage you to reach out to the Club in advance, explain those needs and work with us to determine if Club is a good fit for your child.
In addition, ALL members and their parents must adhere to and sign our Club Code of Conduct.  Safety is our #1 priority and we need to know that all our members can act safely, and parents be assured that their child is safe,during their time at Club.
Late Start and Early Release Policy
The Club strives to always be there for our members and families, however, safety is our #1 priority and we must always balance the safety of our members and staff against our desire to provide services.  In order to address what might be short-term issues that affect Club operations, we have developed a late start and early release policy.  We hope this policy will allow us to open for at least a partial day when adverse conditions are time limited, or to ensure that members and staff do not remain onsite when it is unsafe.
Late start:
There are many factors that may cause the Club problems with opening on time, these include but are not limited to road closures, unplowed parking lot, electrical outages or staff absences.
When the adverse factor is not anticipated to last all day, such as an unplowed parking lot, the Club reserves the right to call a late start.
The Club may call a late start with up to a four-hour delay.  If the adverse factor is going to exceed four hours, then a full day closure will be called.
The decision regarding a late start will be made by the Administrative Team, including ED, Club Director and Site Coordinator.  Where 3rd parties are involved, such as Police, Fire, Utility Company, LTUSD etc estimated time frames and guidance will be sought before a decision is finalized.
Parents will be notified of the late start via BAND and social media.
If the late start exceeds three hours, parents who have paid a daily fee will be given a credit for the hours missed.
Early Release:
Factors that make it unsafe to continue Club operations include: power outage, flooding or deep snow in the parking lot, insufficient staffing for a 20:1 ratio, onset of heavy snowfall that may prevent members and staff from getting home.
The Club reserves the right to call an early release at any point during Club time when the safety and wellbeing of members and staff are adversely affected.
The decision regarding calling an early release will be made by the ED, Club Director and Site Coordinator.  It is possible that during the afterschool, one site may close while the other remains open (in the case of a power outage for example), in such instance it is not possible to transfer members to the other site as we must keep within our 20:1 staff ratio and do not have sufficient vehicles to transport all members in a timely manner.
Parents will be notified of the early release via BAND and social media.  If possible, phone calls may also be made.
Parents will be expected to pick-up their child within 1 hour of the notification.  Parents unable to get to Club within 1 hour are kindly requested to contact someone on their authorized pick-up list who can pick up their child within the requested timeframe.
Reimbursement will only be given if the early release was called three or more hours before the stated closing time and only the hour missed will be reimbursed.
Download the document here
Policies and Procedures Regarding Visitors to the Club
Visitors are encouraged at the Club and the ED and other staff will regularly tour donors, inspectors and others around the Club.  However, the expectation is that visitors will be chaperoned by a staff at all times unless they are Police/Sherrif/CPS or a CASA worker/social worker/tutor meeting with a specific member with prior approval of parent/guardian.
Social workers/CASA/tutors MUST be added to the member's authorized pick-up list so that the Club can be reassured that the parent/guardian permits the member to be alone with the visitor unchaperoned.
Visitors must sign-in at front desk and wear a visitor badge.  The exception is visitors who are here in a work capacity who are wearing, and visibly displaying, a work identification badge.  LTUSD maintenance staff are encouraged to check-in at the office so that we know they are on-site.
CASA/social workers/tutors may ONLY meet with the child in their care.  They may not meet with any additional children and should not enter shared spaces.  Private space should be found for them to meet with the member.
Community service workers should only be present prior to the arrival of Club members and must sign in and out of the Club.  Club volunteers and new employees MUST be chaperoned by a member of staff until they have passed their background check.
Family members meeting with a member on-site may be permitted with prior approval from parent guardian, but the visitor is not permitted into public areas of the Club without a staff chaperone and the family member MUST be on the member's approved pick-up list to ensure that they can be left alone with the member.  In custody issues and other sensitive situations, we strongly encourage that the family utilize the services of parent-to-parent instead of the Club.
Visitors to other organizations based at Al Tahoe, or to watch sports on the fields, are actively discouraged from entering the Club and should use the entrance for the c-wing or stay entirely out of the property.
During public events/fundraisers/group visits etc it is recommended that the event by held in the MPR and access restricted to just that area and the rest room.  If another room is being utilized, then staff should chaperone the guests in areas where there are also members present.
Other visitors, such as Board Members, should be under the direction of the ED or Club Director and chaperoned if entering areas where members are present.
These policies and procedures are designed to protect our members and staff.
Download this document here
The Club will call a snow day when there are 6 inches or more of snow lying at lake level and it is still snowing, or predicted to snow heavily during Club hours.  Or we have an insufficient number of staff to stay in ratio and maintain social distancing.
We will put out notice of a snow day by 6:30am in the morning.  Notices will go out on BAND and Facebook
Download this document here
The Boys and Girls Club of Lake Tahoe has a camera surveillance system onsite for the protection of members and staff.
The cameras are situated in all classrooms, the MPR and in the hallways.
The cameras record 24/7.  Members and staff are informed of the cameras.
Membership of the Club or employment at the Club is taken as agreement to be recorded while on-site.  Parents and volunteers also agree to be filmed when they enter the building.
Footage is securely stored on the cloud and is accessible only to admin. team members.
The cameras are used as a surveillance tool and also as an aid in determining the sequence of events for accidents or behavioral issues; especially when accounts differ.
Staff may request to watch footage if there is an issue they are trying to resolve and on occasions footage is used for professional development as a teaching aid.
Footage is NEVER downloaded and is never made personally available to staff or parents.  Law enforcement may request copies of the footage if ever required.
In the case of accidents or incident involving a member, parents may request to review the footage, on-site, with members of the admin. team present.
Footage is kept for 1 week.  Footage that is required for longer is saved separately on the cloud.
Download this document here
Policies on Membership for Foster and Homeless Youth
Membership to the Boys and Girls Club is based on a first come first served basis with the exception of homeless and foster youth.
The Club will provide places for children in foster care or who are homeless (using the McKinney Vento definition) as long as the Club can do so in a safe and responsible manner.  (Numbers must not exceed building capacity as per our fire code and the Club maintains to all degrees possible a 20:1 member to staff ratio).
Members in foster care or who are homeless do not need to provide membership fees, but we do require the fosterparent/guardian/parent to apply to Choices for Children for 'Bridge Funding'.  The will enable Choices to pay the Club memberships fees.  Bridge Funding is provided by the State and administered by Choices for Children.
The foster parent/guardian/parent MUST complete all BGCLT membership paperwork prior to the child attending the Club.
Existing members who enter fostercare or become homeless will have seamless membership to the Club.  If there are outstanding membership fees, the fosterparent/guardian/parent may apply for Bridge Funding or apply for a BGCLT scholarship.
BGCLT will make every effort to work with the LTUSD McKiney Vento Coordinator, Social Services and the Foster and Kinship program to provide all necessary services to the members while they are at the Club.
Download the document here