Here at the Club we believe that all our members are on Santa's nice list, but we also appreciate that the 'present list' can make life very expensive for Santa.
Naturally they will ask Santa for exactly what they want – nerf gun, a hatchimal, lifesize BB-8 etc  But what do you as parents get them without breaking the bank or eroding their brain cells?
Good news!  Here is our list of the top 10 toys that will keep your kids happy and entertained through the holidays and which don't require a second mortgage.
1.      Crankity Brainteaser, app. $19.95
This great STEM puzzle challenges the brain and teaches engineering skills.  With 4 levels to choose from, you have to place the gears so that it turns the red and the yellow wheels.  Ideal for travel (if going to family for the Holidays), this game should keep your child engaged for hours.
2.      A piece of sports equipment.
A soccer ball, basketball and hoop, skipping rope or a hockey stick.  A piece of sporting equipment can be relatively inexpensive (Kmart in town has balls starting at under $10) but provide hours of entertainment.  Sports are also great for getting your kid outside and teaching them social and emotional skills through active play with their friends.
3.      Lego Make Your Own Movie, app. $24.99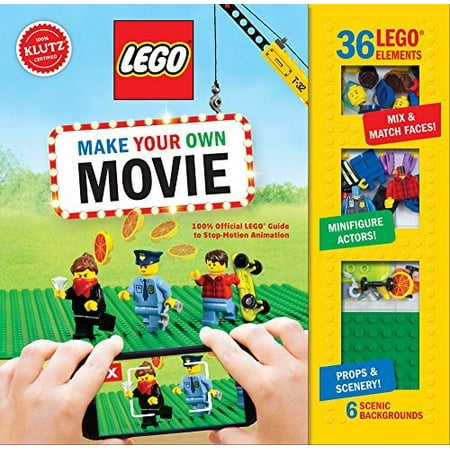 36 LEGO pieces, backgrounds, props and scenery will help to discover the next Spielberg.  Use the 80-page book and 10 step by step mini movie guides to learn how to film stop-animation.  Guaranteed to provide hours of amusement and teach creativity.  Note: child will need access to a smartphone or tablet to do the filming part.
4.      Coloring Books and Pens.
Coloring books aren't just for adults!  With a wide variety of themes and difficulties, coloring books are a great option for an inexpensive present that will last a long time.  Add some new pens, maybe even a few glitter pens, and you are bound to get smiles.
5.      Snap-It 3D Mechanics, app. $69.95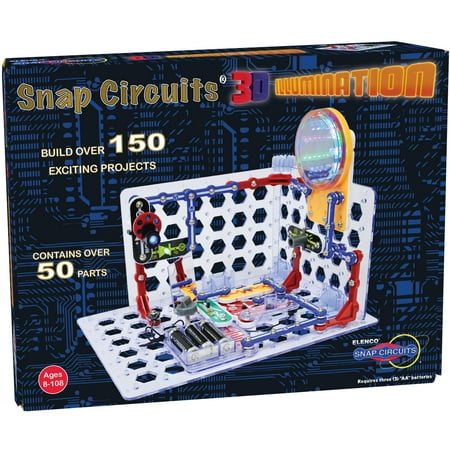 A more expensive gift but here at the Club we can vouch for the popularity of the snap-it circuits, which we use regularly in programs.  Add in a disco ball and LED lights and you will have a future electrical engineer.  The kit includes a comprehensive guide and the ability for over 160 different projects.  This is also a toy that can grow with them as they develop their skills.  Does require AA batteries that are not included.
6.      Books.
Gifts that last a lifetime and cater for all age groups.  Fan favorites amongst the staff are the Harry Potter series, Roald Dahl books such as Charlie and the Chocolate Factory and The BFG, Dr. Seuss books, Bridge to Terabithia and a new one for this year – Wonder.  If you child considers reading to be a punishment not a gift, then consider buying them some audio books.  Not only can they make car journeys much nicer, but the range of voices and exciting delivery, can make even the greatest skeptics enjoy a good book.
7.      SpyX Night Mission Goggles, app. $22.95
For the wannabee James (or Jane) Bonds, these googles will enable your child to see up to 25 feet in the dark (useful on Tahoe winter nights).  This toy is all about imaginative play and would make a good toy for both children if they are close in age.  Requires batteries that are not included and the one downside is that your midnight trips to eat the Christmas leftovers might get spied on!
8.      Board Games.
Wide variety of prices and themes to suits all tastes.  Go for a classic like Monopoly (there is a Tahoe version available locally), Hedbanz (VERY popular at the Club) that promotes communication skills, Catan where your child can build whole civilizations, or Operation that teaches hand to eye coordination.  You can't go wrong with a board game and if the whole family can join in, well that's a gift for everyone.
9.      A Gift Card.
Let's face it, the older kids get, the more picky they are.  And if you are scared that you'll get the wrong thing, or they simply don't know what they want, then a gift card is a great option.  It is also a great suggestion for family members who live far away as many can just be sent electronically.  All major retailers will offer gift card of various amounts.  We like Amazon simply because you can buy anything there (and, shameless plug, if you sign up for Amazon Smile and chose BGC Lake Tahoe as your charity – then Amazon gives us money!), or you can shop locally and K-Mart, TJ Max, Sports LTD and many others will have something that they want.
10.  Time.
It may sound clichéd but I don't look back on my childhood and wish that my parents had brought me the Hungry Hippos game that I really wanted when I was 7 and never got.  Instead I remember trips we took to see family during the holidays and the excitement of going to see the Nutcracker.  Giving your children your time will be the best gift of the holiday season, and you don't have to pack it with expensive things.  Build a snowman (snow gods permitting) and then make hot chocolate together to warm up.  Go ice-skating either in the Village or at the Rink.  Snuggle up together and watch a classic Christmas movie with only the tree lights on.   Whatever you do, it will be magical.
Wishing all our families a fabulous Holiday season, and if you need help affording presents, please confidentially to a member of staff and we will help you out with some local resources.