On Monday 13th January the Boys and Girls Club of Lake Tahoe received a grant from Vail Resorts that was epic in name and nature.  Annually the Epic Promise Grants give out $14.5 million in cash and in-kind to over 350 non-profits, including BGCLT and many of our community partners, such as The Tahoe Rim Trail Association, SOS Outreach, Live Violence Free and many others.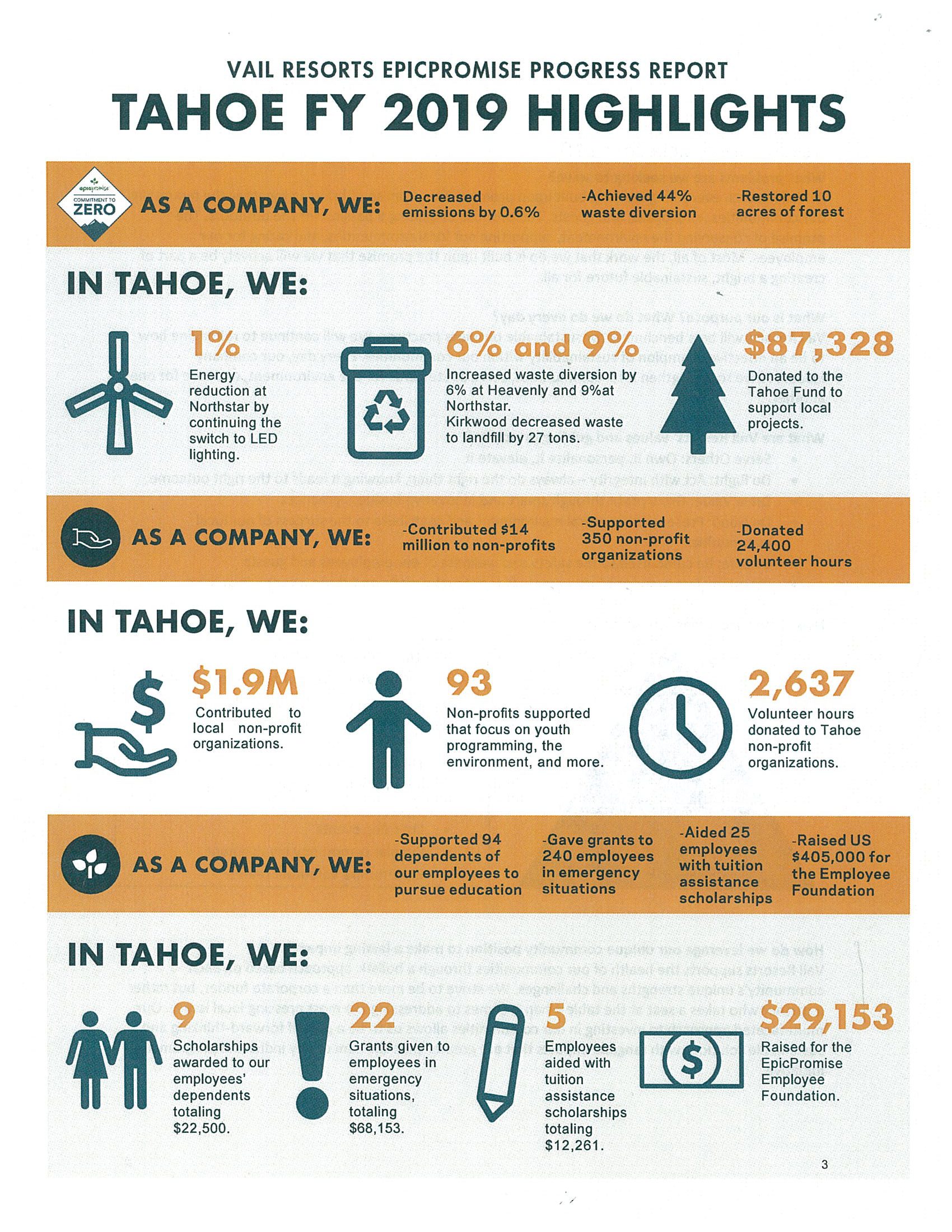 This year the Club received cash funding to help with our vacation snack program, tickets to Epic Discovery for our summer program, raffle and silent auction prizes and the use of Cal Lodge Parking Lot for the Tahoe Brewfest.  Every donation to the Club, large or small is gratefully received, but the support that the Club receives from Vail Epic Promise is quite extraordinary.  Along with the cash they provide, we estimate that the in-kind donations generate over $125,000 of unrestricted revenue for the Club; primarily from the Tahoe Brewfest but also the silent auction and raffle prizes.  That is 1/10th of our budget and makes a huge difference to our ability to keep operating and serving more kids!
The other special thing about the Epic Promise is that a portion of the funding is employee donated and employees make up the grants committee to decide where funding is directed.  In addition to giving to local non-profits, each Vail resort also has an employee fund to help staff out in times of hardship.  Community and employee support, recognition, partnership and impact are the guiding principles of Vail Epic Promise and we are proud and privileged to be a part of their community.
At the grant giving event, the recipients of awards were also challenged to make an 'epic promise' that would positively impact the community.  Of course, President Terri Arnold and ED Jude Wood chose our new building as their promise to the Club and our members and we are excited to watch that promise unfold this year and next.