Winston Churchill said it best when he quoted "We make a living by what we get; but we make a life by what we give."
I was reminded of this quote recently when a parent told me that along with all the personal requests to Santa, her children are asked to also include a request for someone else.  It can be a physical thing 'please bring my best friend a soccer ball so we can play together' or, as they've got older, a request for a cause or charity that they have become interested in.  She hopes that this early reminder to think of others as well as themselves will teach a lifelong habit of concern for others and charity.
Other parents opt to adopt a child for the holidays and CASA has a tree up at the Library where children can choose a label and buy a gift for another child. I know of one family where the children get to save a third, spend a third and donate a third of their weekly allowance; teaching financial skills as well as charitable giving.
Children are naturally generous and enjoy sharing, but sometimes that is lost as they get older and more aware of monetary costs, or compare what they have with what others do.  This is a shame as giving to others, not matter how small the gift, raises self-esteem, provides a sense of purpose, and gives joy to both the giver and the receiver.
It is because of this simple, joyful act, that despite the cost of living being higher than ever for the average family, charitable giving continues to increase year over year and why despite being only 7 years old, Giving Tuesday is now a staple part of the holiday season.  On Giving Tuesday in 2018 — in one day alone — Americans gave $380 million to charitable causes and nonprofits.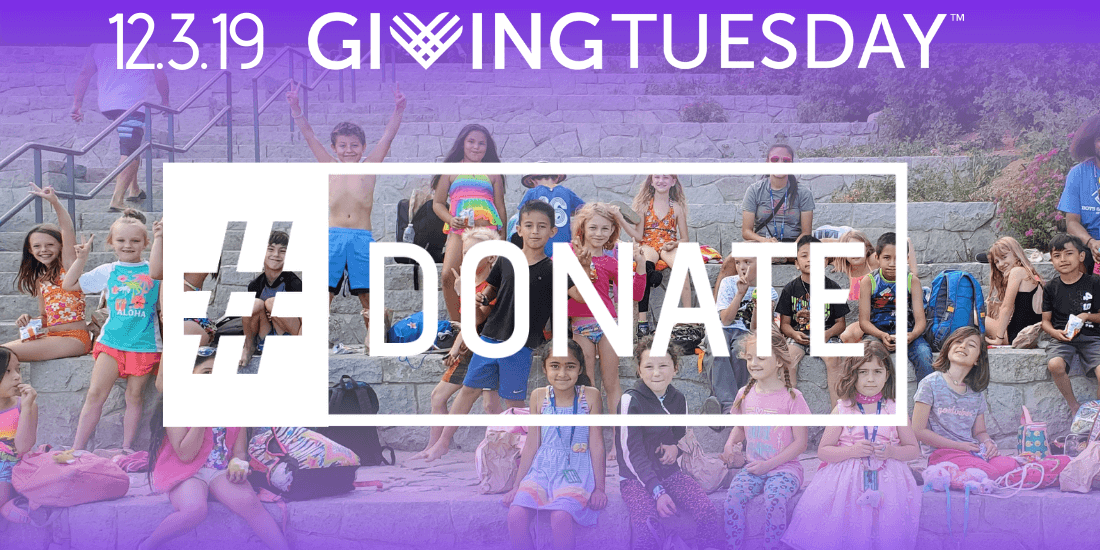 And as well as providing a great counter balance to all the personal spending we've made on Black Friday and Cyber Monday, Giving Tuesday is becoming a lifeline for many charities as federal funding is decreasing and grants becoming more selective (for example very few grants will cover wages).  Here at the Club, despite keeping costs to a minimum, we need to raise $1000 for every day that we are open.  We are trying to keep up with this need by ever more innovative fundraising, such as the Tahoe Brewfest and our online Silent Auction, but more kids = more costs and therefore every dollar donated makes the world of difference to our financial stability.
And our modern ways of shopping have also made it easier to give.  Amazon Smile donates a % of all online purchases to a charity of your choice and many credit cards now allow you to collect and give more than just airmiles – many will let you choose a charity for all or just some of the dollars you earn back.  Facebook also enables people to raise money for charitable causes through your profile page or by encouraging others through posts and sharing of your own giving.
So, this holiday season, please consider adding a gift to a nonprofit to your to-do list.  Even better, sit down with your children and engage them in who they'd like to give to or if they'd like to do an act of kindness for someone else.  No donation is too small and even just a dollar can make a world of difference.  And finally, get them to think locally or about causes close to their heart.  While it is easy to donate to the large, well marketed charities, your dollar will go further and be more gratefully received by charities in your local community, as well as enabling you to see the direct impact of your generosity.
Developing a habit of philanthropy in your child will your gift to them, and it will be a gift that lasts a lifetime.