Not since the 2nd World War have we experienced an international crisis such as we are living through today and every single family in our community, state and nation is affected.
This is an incredibly stressful time for parents and children are hyper attuned to emotions and tension.  They pick up on EVERYTHING regardless of how subtle or secretive you think you are being.  Unfortunately, children often respond to anxiety and uncertainty by exhibiting negative behaviors.  Further increasing your stress and tension and creating a tough living environment, particularly when you are all at home together.
So here are some recommendations to help your child deal with the stress that we are all under, and in turn, enable you to also cope.
1. Stick to routine.  This isn't a vacation.  For now it is the new normal and therefore bedtimes, the morning routine, meal times etc should all be adhered to.  You should also still recognize and celebrate the weekend.  There will be five days of school work, followed by two days of rest.
And when doing school work, set a start time for every day.  In our house we start by 9.30am.  Having that set start time helps avoid procrastination, whining and tantrums.  We also aim to finish by 11am.  Take a break, get some exercise, have lunch.  The afternoon schedule can then be more school work (set start time of 1pm), followed by more exercise, something creative and some online social time with friends if all work has been completed.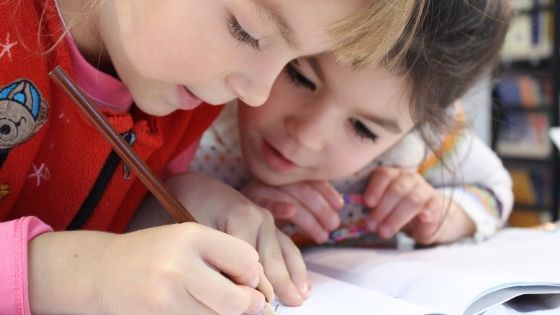 2. Doing your best is enough.  Even educators are having a tough time right now as they balance teaching their own children while also ensuring their students are learning and engaged.  So everyone can afford to be cut some slack these days.  Complete the assigned work, be engaged and supportive of your child, but don't think that you suddenly have to become a 'Pinterest Super Parent'.  Personally I doubt they really exist and remember that when your friends post photos of the amazing creation their child did that day, they are omitting the tantrums and the fact that the parents did most of it!  If you chose to do anything extra, then read, read and read to your child.  And don't be afraid to ask for help with schoolwork, particularly if your child is older and their work more complex.  Their teachers and the Club staff are here to help – so just reach out.
3. Organize your work schedule.  If you are lucky enough to still be working and from home, make sure you set your own work boundaries.  Many of us are finding we are working much longer hours during the crisis, but with the added stress of your child also wanting your attention.  Communicate with your employer and set a schedule that works for them and your family.  Perhaps you start work before the kids get up, take a break for breakfast and getting them started on their work, work for another couple of hours in the morning and afternoon, and then complete other tasks after bedtime.  Designate a quiet area of the house where you can take calls and focus, and be sure that you are also exercising and moving around during the day.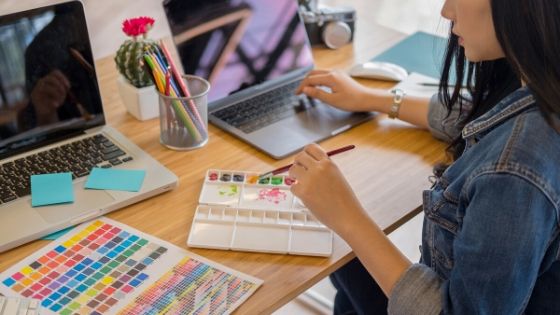 If you aren't working, we highly recommend that the TV is off from 10-12 and again from 1 to 4pm.  Give yourself a task to complete for yourself each day.  This sets an example for your children and also gives you a sense of purpose and accomplishment.
4. Talk to your child about the crisis.  Unless they are very young, your child is aware that something is different.  School age children have heard about the virus and understand that it is dangerous.  Not discussing the crisis can raise more anxiety.  So answer any questions in an age appropriate, fact based manner.  For example, 'why are we staying home'?  'Because by staying home we are limiting the spread of the virus and helping people to stay well'.  'Will I die if I get the virus'?  'Some people are dying from the virus, but many more are making a full recovery.  Our focus is on not getting it and that is why we wear a mask when we are out and frequently wash our hands.'  'How are we going to pay for things if you aren't working?'  'It is going to be very hard for a while, and we might not have as much money for fun this year, but the government is providing help and we will work very hard to get our family back on track as soon as possible.'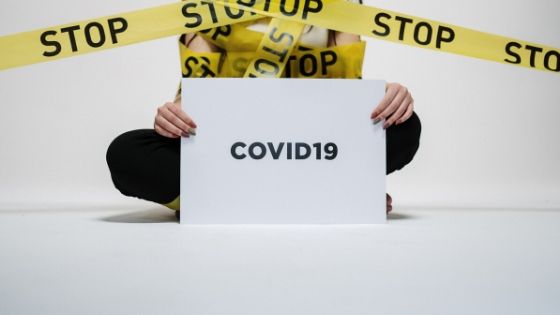 5. Reach out for financial and basic support.  With the majority of our community employed in the leisure and recreation industry, or in businesses that support leisure and recreation, we know that the community is being severely affected by the crisis.  For many of us it is hard to ask for help but there are lots of resources to help.  Firstly, ALL families are welcome to come and get supper from the Club each night.  We serve from 5-6pm Monday through Friday and often have extra food, activity pages or just a big smile to offer.  LTUSD is also giving out food bags at all the schools and bus stops across town and Bread and Borth and Christmas Cheer also have free bags of food available.  The Club can also refer families to Tahoe Magic for financial help with rent/utilities etc  Tahoe Magic pays your landlord/utility company directly, we take care of all the work for you, and ANYONE can apply.  Just email Jude at
jwood@bgclt.org
  Everything is 100% confidential and you do NOT have to be a citizen of the USA.  Barton Foundation also has a fund available for community members to help with basic needs costs.  The Club also has scholarships available for memberships and is busy increasing that fund for this summer and the fall.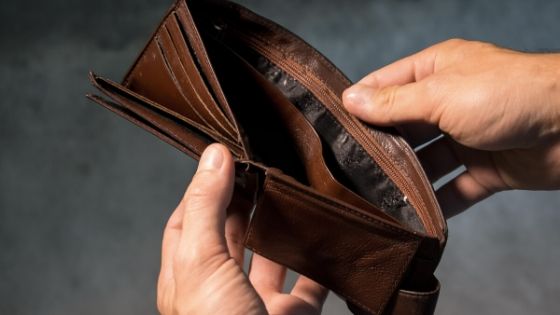 6. Keep in contact.  Make sure that everyone in the family keeps up connections with friends and family.  We may be physically isolated but this is a time to increase our social connections and do frequent check-ins.  Connectivity helps resilience and that is what our children need to lessen the trauma of this experience.  Connection with you, teachers, friends and mentors.  Make sure the conversations are positive and supportive.  Kindness goes a long way right now.  If you are in a good place, also consider reaching out to families and friends who you know may be struggling.  We are very conscious that the at-risk kids in our community are even more at-risk right now without teachers and organizations like the Club able to monitor them.  So get your child or you personally to reach out to classmates and friends and make sure that everyone is doing ok.  The staff at the Club will also be checking in and we'd love to hear from you through our YouTube site or Facebook page.
Here at the Club we are working hard to make sure that we are here and fully operational when this crisis is over.  Your child will need structure, fun and social interaction and we'll be here to provide that and more as soon as we can.