Boys & Girls Club of Lake Tahoe Staff
Jude Wood – Executive Director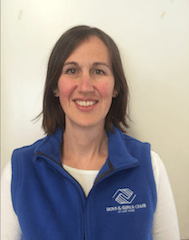 Jude Wood joined the Club as Executive Director in July 2014. Previously Jude was the Executive Director of Wellspring, an international company specializing in residential, therapeutic programs for overweight and obese teens and adults. Originally from the UK, Jude started her career in politics and sport but moved to the US in 2007 in order to have a 'direct and positive impact' on the lives of young men and women. Jude has a BA from the University of Durham and an MA in Business from the University of Warwick. Working at BGCLT is a dream come true for Jude as it enables her to combine her passion for working with children with a wider goal of benefiting and supporting her community. Jude lives in Meyers with her husband, son and dog and in her free time enjoys skiing, hiking, paddle boarding and watching BBC TV shows.
Kelly Giardina – Director of Operations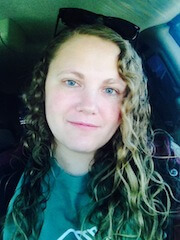 Kelly Giardina has worked for the Boys and Girls Club of Lake Tahoe since October 2010, joining the team as a Teen Program Leader. She received a Bachelor's of Science degree in Exercise and Sports Science from the University of Utah. Originally from New Hampshire she moved to Tahoe in February 2009 after finishing college in Salt Lake City. Prior to working at the Boys and Girls Club she was a behavior therapist with children on the spectrum using the ABA format as well as being a substitute teacher for the Lake Tahoe Unified School District. During her free time she enjoys bmx racing, snowboarding, skateboarding, softball, enjoying the outdoors, and spending time with her husband, daughter, and two dogs.
Ashley Borchers – Director of Programs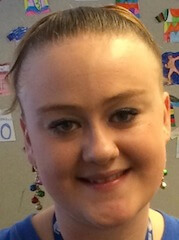 Ashley was born in Stockton, Ca but has lived in South Lake Tahoe since she was 6 months old. Ashley has been with the club since April of 2013. She started as a program leader working with all ages and as our social recreation specialist, since then she has graduated into the role of Program Coordinator at our Main site. Ashley attended LTCC where she obtained a certificate in Spanish and her EMT license. She is a hard worker whose dedication has positively impacted the club in many ways and our Facebook and Twitter followers get to enjoy her daily updates on Club life. During her free time Ashley enjoys dancing, kayaking, hiking and exploring all that Lake Tahoe has to offer. She has 3 dogs that are like her children. Ashley is a positive influence on all of our members and continues to inspire all of our youth to reach their full potential.
Elizabeth Ruiz – Administrative Manager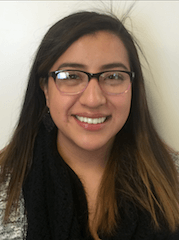 Elizabeth is a South Tahoe native. She started working with kids as a babysitter when she was just 13 years old. She is currently attending LTCC, working towards an AA in Early Childhood Education and soon will be transferring to get her BA in Early Childhood Education. Elizabeth has been working at BGCLT since April 2013 as Front Desk and is now also the Membership Coordinator. Elizabeth has great relationships with our BGCLT members and families. She knows all of our Main site members as well as a few from Bijou site. During her free time she enjoys going for runs, hiking, fun obstacle runs and enjoys any outdoor activities that Tahoe has to offer.
Kili Ongoy – Development Manager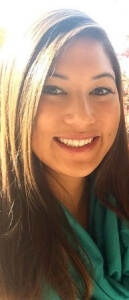 Kili grew up just a couple hours away from Lake Tahoe and chose to attend the University of Nevada, Reno to be closer to Lake Tahoe. At UNR she earned a degree in Physics and uses her organizational skills and attention to detail as our Development Manager. Kili's prior experience includes working at the University of Nevada Cooperative Extension as a 4-H program leader with Washoe County School District. Kili has brought her experience of program management and working with children to the Boys and Girls Club as first a program leader at the main site and a Program Coordinator at Bijou. Kili has been in Lake Tahoe for three years and plans to explore all that Lake Tahoe has to offer. She loves to spend her free time outdoors, mountain biking, rock climbing and taking her young Dutch Shepherd dog on long hikes in Desolation Wilderness.