Boys & Girls Club Membership & Program Registration
The Club has the following memberships available for the 2018-2019 academic year.
Whole Year Membership ($700) – includes summer, after-school and vacations.
Summer Only ($650) – each day of the summer vacation excluding July 4th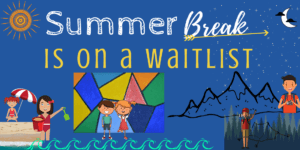 After-school Only – each afternoon/evening after school (does not include summer or vacations)
Punch cards for drop-ins are also available
Completed paperwork and a deposit ($100 for whole year and summer only or $20 for after-school) is mandatory to save the spot of your child.
Please also watch the orientation video below prior to the first day of your child's attendance.
For more information feel free to contact us at: 530-542-0838 or info@bgclt.org
Si necesita esta información en Español llame al 530-542-0838
Membership Application 2018/19 (English) – NEW MEMBERS
Membership Application 2018/19 (Español) – NEW MEMBERS
Membership Application 2018/19 (English) – RENEWAL
Membership Application 2018/19 (Español) – RENEWAL
BUSES
(Lake Tahoe Unified School District provides transportation from school to the Main Site at Al Tahoe):
Bijou #6
Sierra House #20
Tahoe Valley #29
Magnet School #2